"This is a game changer for companies looking for a Chair or NED. A powerful FREE tool."
Anthony Chadwick CEO Alpha Vet International
Register to post jobs to our network FREE
You are here because
You're all set
You're about to join an exclusive membership club of highly skilled and aspiring Non-Exec's. No up-sells, no gimmicks, just the expert tools to develop your portfolio career.
Only £149


LIMITED TIME OFFER!
Send message to The VirtualNonExec Team
Endorsed Member
Ashwin Tirodkar
London
About Ashwin
Ashwin has had an illustrious career for over 20 years operating at the highest levels of business including a successful tenure at Goldman Sachs and Unicredit. During this time his unique blend of being a mathematician, entrepreneur and commercially savvy individual has resulted in him being headhunted into increasingly pivotal roles, where he excelled and continued to deliver key results.

Leveraging such an unrivalled skillset and fast analytical mind, Ashwin left the corporate world to craft himself a portfolio as a serial business investor and growth minded entrepreneur, where engaging with businesses on an upward journey could maximise his knowledge and skillset to great effect for all key stakeholders connected with a business.

Well versed at taking an outside-in view of a business, and the eco-system it operates within, Ashwin can swiftly engage with its board to quickly define a growth strategy that maximises the product offering, secures a release-to-market plan that sees revenue track with product growth and deliver a business model that is lean, agile, and sustainable.

Equally well versed on the social impact side of a business, Ashwin is incredibly knowledgeable around ESG and sustainability and how a business can leverage such a framework to grow financially strong whist working with such a framework, driving up employee engagement, client outcomes and all whilst driving a higher multiplier for the business on exit.

Today Ashwin is energised to enter the NED arena where his passion for governance, sustainability, innovation, and growth can be utilised by a small set of boards to best effect.

Key skills include:

• Board Leadership
• Governance
• ESG
• Product Management
• Commercialisation
• Success Mindset
• Investment Readiness
• Business Strategy
• Product Market Fit
---
Ashwin's Career History
Various
Social Impact Mentor ➝ Corporate Strategy | Financial Modelling | Impact Measurement | MVP
December 2021 - Ongoing
Travel Hands - Supporting Visually Impaired People with their walking commute by pairing them with sighted volunteers.
Coordinating corporate strategy, reviewing financial plans, and creating pitch decks. Advising on funding applications and reviewing grant proposals.

MenoAssess - Providing solutions for employers and healthcare practitioners to support individuals going through the menopause
Guiding funding applications to build MVP and coaching on financial models and corporate structure.

ProPair CIC - Pairing students with real professionals to access high quality career advice and information.
Steering corporate structure policies, overseeing pitch deck creation, and funding applications to develop MVP.

Afroricas - A platform for black women in Brazil to achieve social mobility.
Advising on resource allocation and business model development towards MVP creation.

Non-Profit Leadership ▪ Social Impact ▪ Fundraising ▪ Funding Applications ▪ Policies ▪ MVP Creation ▪ Corporate Strategy ▪ Financial Models ▪ Diversity, Equity & Inclusion DE&I ▪ Sustainability ▪ Charity Governance ▪ Grant Proposals ▪ Voluntary Sector ▪ Pitch Development
Green Angel Ventures
Member and Associate ➝ Entrepreneurship | Innovation | Mentoring | Investment | Business Strategy
November 2021 - Ongoing
NTree International Limited
Chief Operating Officer ➝ Revenue Growth | Platform Design | Restructuring | Finance | Compliance
January 2018 - Ongoing
Self-employed
Angel Investor
November 2017 - Ongoing
Rainmaker Foundation
Mentor & Strategist ➝ Advisory | Due Diligence | Sustainability | Data | Technology
May 2017 - February 2018
UniCredit
Structured Commodity Derivatives Trader ➝ Chief Operating Officer | Growth | Regulation & Compliance
January 2007 - January 2017
Goldman Sachs
Algorithmic Trading Strategist ➝ Volume Profile Estimation | Liquidity Pools | Project Delivery
January 2000 - January 2007
Endorsements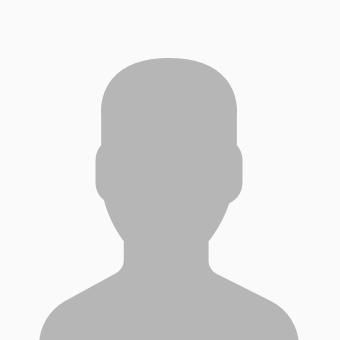 Ashwin has a great "can do", "hands on" attitude, understands the nuances of competing challenges and is an innovative thinker. Ashwin's varied banking and investment experience, coupled with his understanding of corporate governance, outsourcing and risk management issues would make him an asset to any board.