"This is a game changer for companies looking for a Chair or NED. A powerful FREE tool."
Anthony Chadwick CEO Alpha Vet International
Register to post jobs to our network FREE
You are here because
You're all set
You're about to join an exclusive membership club of highly skilled and aspiring Non-Exec's. No up-sells, no gimmicks, just the expert tools to develop your portfolio career.
Only £149


LIMITED TIME OFFER!
Send message to The VirtualNonExec Team
Upgrade to premium to unlock job access
1000s of companies, advisory firms, and headhunters have access to our 100% free job board. I have built relationships for 20 years to ensure we get the very best roles.

We do not scrape jobs from websites like others. You have my personal guarentee.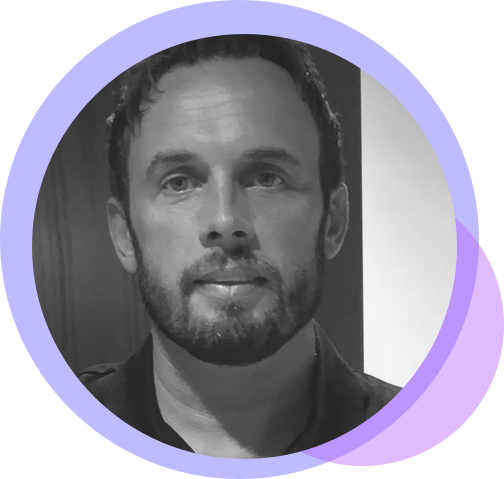 Barbara Anderson
About Barbara
Experienced and creative Chairman, Non-Executive Director and CEO, with a background in Corporate Finance, Marketing and Business Consulting. Extensive Board experience in International Private Limited Cos, PLCs and Third sector across a wide variety of regulated and non-regulated sectors including investment banking, energy, the built environment, technology and consultancy. Expert in chairing, stakeholder management (including VC), strategic planning and financial analysis, new opportunity/ value identification, and pre- and post-transaction change management. Proven track record of embedding rigorous financial management, focussing Board & ARC on strategic risks, delivering technology- driven change and aligning management teams behind clear KPIs.

Now looking for a further NED and Committee Chair role with a growing, mission-led business. Ideally there would also be the possibility to become Company Chair at some future date.
Barbara's Career History
This private, regulated Smart Infrastructure company, licensed by Dept of Energy & Climate, (£420m+ revenue) is growing rapidly and needs to scale effectively.
Hired as NED and Chair of Audit & Risk to develop the role of the committee, support growth strategy and ensure effective operational roll-out at Board. Also member of Remuneration Committee.
This large, regulated UK HA (£9bn property assets, £375m+ revenue, 58,000 properties) wished to take advantage of its prime market position to help meet the Government's growth targets while delivering sustainable communities. Appointed as senior NED and Rem Com Committee Chair to assist with determining optimal strategy for growth. Sovereign since established as one of the largest and most efficient HA's in the UK through merger, organic growth and restructuring, while maintaining an A+ bond rating and securing a new CEO. Following merger of the Board, re- appointed and promoted to Chair of Audit & Risk for the new organisation, dealing directly with the Regulator and both Internal & External Auditors, delivering the optimal V1G1 rating on assessment within 12 months of merger. Member Treasury Committee. Member Development committee.
Fund invested in sustainable development & infrastructure for benefit of London. Engaged to challenge investment strategy and monitor investments. Largely fund of funds.
This 120m+ revenue public company- (Global Professional Services to Tech/Energy sectors) was looking to grow internationally and improve shareholder value.
Engaged as NED and member of Nominations and Rem Com 2012-2014. Provided support and challenge to management on strategic growth incl. two new international offices & succession planning with transition of ex CEO to Chair.
This is a Technology Fund and Social Enterprise. Hired as Independent Director to challenge and support decision making on investment & development strategy and growth. Occasional Chair Investment Committee and Member of Audit Committee. Supported the re-orientation of the Investment Fund from infrastructure investments to focus on a broader suite of green technology and circular economy investments in partnership with the Ellen MacArthur Foundation, Carbon Trust and others.
This £2bn Private International environmental system manufacture & tech. company sought to re-focus their business portfolio on areas of core strength to grow returns.
Promoted from NED for their UK based portfolio company Monodraught Ltd to be sole international NED on the International V&I CAP Board, group 2010-2015 (£100m+) to assist with evaluation of strategic opportunities for acquisition and divestment and preparation of portfolio businesses for sale. Successfully reallocated the portfolio at a 20% IRR within eighteen months. Then served a further NED term for Monodraught in the UK.
Monodraught, an SME in sustainable building technology, was looking to grow rapidly.
Appointed as NED to challenge, advise, develop & mentor management team, assist with shareholder communications to parent company and, prepare the business for structured growth. Oversaw replacing of senior Exec team incl. CEO and delivery of double-digit growth during recession.
2012-2014 was promoted to parent international Board to assist with rebalancing of business. Then returned to Monodraught 2014-15 for an additional term.
Early stage, high growth software, hardware and media SME supplying construction sector)
Three years as Chair, two years as CEO, 2004-2009. Took business from brink of receivership to traded value ©£12m by restructuring for growth, developing an entirely new corporate strategy; delivering financial and commercial partnerships; raising funds from Venture Capital and Industry and building senior team.
This £2bn Property-backed Investment Fund (latterly Terrafirma Capital Partners) had delivered value via financial engineering but was experiencing longer holding times for their investments (£20m-£1.5bn).
Hired as Head of Strategy 1999-2002 for the Portfolio to deliver added value across and between businesses in line with investment rationale. Identified, planned and implemented deals & projects (£2m to £40m) to create over £400m additional value over 4 yrs. Advisory Committee Member.
Held formal / informal Board positions incl. Unique Pub Co Ltd (Hospitality); Inn Partnership Ltd (Retail); Servus Ltd (Facilities Mgt); Annington Homes Ltd (Property Dev't); Grey Archer Technology PLC (Digital Media); Grey Archer Infrastructure PLC. Improved commercial strategies, ran change management programmes & improved commercial partnerships. Also led all technology related growth, establishing four innovative start-up companies to take advantage of network value through B2B platforms, data analytics and leading technologies.
Appointed as Associate and promoted to Senior Manager and practice head of finance/ PE vertical in this strategy consultancy. Management Lead for recruitment and consultant training, including dev't of MBA replacement modules. Responsible for scoping, selling and delivering market focused commercial strategy.
Successfully sold and delivered multiple projects for CEOs of FTSE 100 companies, leading PE/VC houses & smaller businesses in fund management, technology, retail, finance, utilities & luxury leisure, generating £2m of repeat business in the last two years.