"This is a game changer for companies looking for a Chair or NED. A powerful FREE tool."
Anthony Chadwick CEO Alpha Vet International
Register to post jobs to our network FREE
You are here because
You're all set
You're about to join an exclusive membership club of highly skilled and aspiring Non-Exec's. No up-sells, no gimmicks, just the expert tools to develop your portfolio career.
Only £149


LIMITED TIME OFFER!
Send message to The VirtualNonExec Team
Send message to Barry John
Upgrade to premium to unlock job access
1000s of companies, advisory firms, and headhunters have access to our 100% free job board. I have built relationships for 20 years to ensure we get the very best roles.

We do not scrape jobs from websites like others. You have my personal guarentee.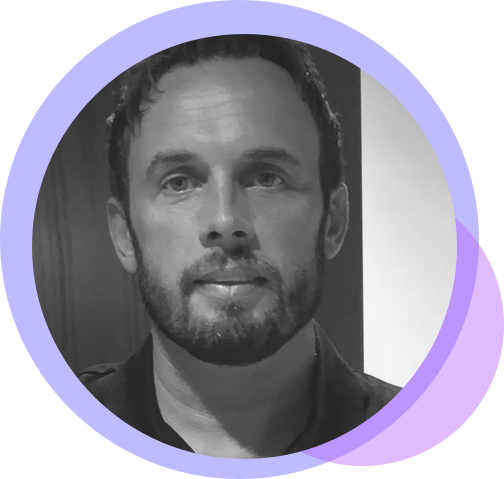 Barry John Davis
About Barry John
Through my career I have gained a vast amount of experience in the field of business development starting from an internal sales position through to board level management roles. My work has taken me across the world transcending economics, race, politics, religion and wealth, bringing an expansive view of every aspects of life, business and of course people. I am motivated by the challenge that change brings and the breadth of interaction required to deliver it. I believe passionately in the value of people and unlocking their capabilities through communication, motivation and leadership. Able to absorb information quickly and take both a macro and micro view from which to develop and then deliver a strategic profile and results through a controlled Interpersonal communication and motivational delivery of objectives and requirements to all stakeholders with a strong hand on approach to support development. Able to lead, but not afraid to be led.

Proven in business development with a strong history of directing and supporting both established and start-up companies to capture new markets, launch new products, expand internationally and achieve strategic growth through both inward and external investments. Extensive experience in executive guidance in business development of new or value-added commercial products, applications and markets, acquisition research negotiation and transitioning, strategy development and execution. Well tested communications skills at all levels from board to shop floor.
Barry John's Career History
• Developed a program for a plastics manufacturing company to re-locate from the UAE to the UK securing both capacity filing sales and substantial post start-up equity investment.
• Compiled the full transfer business plan.
• Researched and instigated the company's technical data files and standards.
• Wrote a plan to secure an investment partner and secured the targeted investment jointly with the CEO.
• Developed, implemented and lead a global expansion program establishing distribution of their composite products through 50 countries.
• Delivered the largest individual international project for the company in the UAE (7km walkway project on Jumeriah beach front).
• Mentored key personnel in International development.
• Negotiated, supported and delivered a range of high value license agreements US$4M - US$12m) based upon patented WPC (Wood-plastic composite) manufacturing technology (USA, Japan, Canada, France, Greece, Qatar).
• Directed and supported the design of various plant and equipment plans for production.
• Supported the development a range of tactical sales and marketing plans for licensees.
• Supported direct to customer sales and brand development for all licensees.
• Formed the company through a merger of Davis Product Developments (UK) and Paul Smith International (USA), both individual consultancies. The business was never designed to be corporate in scale but rather as a vehicle for both partners to achieve their own and mutual objectives. Also operated as a director of Eko-Tek Consulting ltd. which was focused on some specific projects with a third party primarily in the Middle East.

The main projects follow, with many smaller projects running in tandem.
• Technical and commercial support and direction, sales supporting the incumbent sales & marking manager and board.
• Generated and delivered a business development program to launch the company through to its eventual sale.
• Evolved and delivered annual sales training and product development campaigns.
• Researched and set the technical standards for the company's products.
• Redefined and resourced their plastics distribution division taking sales from £2.4 to £4.5 million in 2 years by adding new product ranges and options.
• Concluded a £! Million order for a new launch product.
• Redefined and re-resourced the plastics distribution division taking sales from £400k to £5 million in 2 1/2 years replacing every supplier in the process.
• Developed and delivered a comprehensive internal training program.
• Various roles from branch salesman to General Manager of a joint venture company.
• Introduced a major new supplier (Dynamit Nobel) to the group developing a new multi-million pound business sector (Industrial plastics).
• Initiated and launched a joint-venture distribution facility with General Electric Europe reducing the company's stock position and cash usage by 30%.
• Researched and launched a central warehousing program to service the company's branches. Initiated several new products into the company's portfolio.