"This is a game changer for companies looking for a Chair or NED. A powerful FREE tool."
Anthony Chadwick CEO Alpha Vet International
Register to post jobs to our network FREE
You are here because
You're all set
You're about to join an exclusive membership club of highly skilled and aspiring Non-Exec's. No up-sells, no gimmicks, just the expert tools to develop your portfolio career.
Only £149


LIMITED TIME OFFER!
Send message to The VirtualNonExec Team
Upgrade to premium to unlock job access
1000s of companies, advisory firms, and headhunters have access to our 100% free job board. I have built relationships for 20 years to ensure we get the very best roles.

We do not scrape jobs from websites like others. You have my personal guarentee.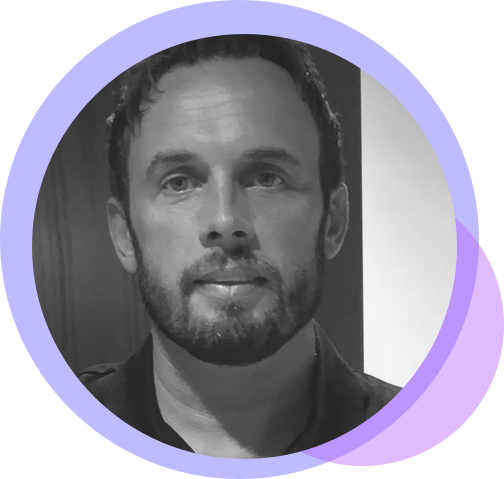 Gboyega Obafemi
About Gboyega
A dynamic results-orientated Managing Director, Vice President & General Manager Sales & Operations business leader, developing growth strategy in Sales & Marketing and implementation, Lead P&L and financial deliverable, client relationship management. Drive transformation change strategy and improve overall deliverable. Communicate clear commercial understanding to the team and prove leadership. Establish strategic, mutually beneficial partnerships and relationships with customer, vendors, service providers and employees.

Adept at creating strategic alliances with customers, organization leaders to effectively align with and support key business initiatives. Establishing performance management framework, Change management, cost reduction, continuous improvement, multi-sit operation, multi-drop distribution, Leading small & large teams, Excel at building and retaining high performance Sales, BD, operations team in EMEA by hiring, developing and motivating skilled professionals, in sectors such as in Electronics, HVAC, Automotive, Aerospace, Commercial and industrial, Controls, Building Products, Lighting, Water technology, Valves and filtration, Service Aftermarket products and Manufacturing with P&L responsibility for businesses ranging in size up to $243million. A proven, business leader, with High Business acumen and experience, in negotiations in B2B and B2C sectors of the market.
Gboyega's Career History
Lead, develop and implement EMEA Sales, Product Marketing, production and manufacturing annual strategy, lead a tactical negation plan and ensure effective deployment to drive performance in sales, production, supply chain, quality, continuous improvement, customer service and Manufacturing. Implement effective utilization of resources to meet business needs. Managed capital investment
• Develop new Sales & marketing strategies to quickly capitalize on market opportunities and growth sectors. Lead the business P&L with profitable results delivered
• Oversaw opening/closing negotiation operations for £4m annual revenue sales project in line with growth strategy
• Improved sales by 22% through effective channel strategy, NPD, new customer acquisition, sales training and implementation of employee incentive schemes
• Drive transformation change strategy with improvement of 15% in growth
• Lean Manufacturing process with a results of improved productivity from 65% to 90%
• Improved sales by 22% through effective channel strategy, NPD, new customer acquisition, sales training and implementation of employee incentive schemes.
• Using CRM to monitor sales and improving sales productivity by 26%
Watts Water Technologies- Vice President-Emerging Markets - Eastern Europe, MEA, India

Proven track record, lead businesses in Water industry. Develop growth strategy, in Sales & Marketing, Manufacturing delivering results of 30% growth & cost reduction of 22%. Direct employee hiring and training initiatives with responsibility for developing and driving sales team in reaching company performance goals. Lead sales personal in maximizing revenue and productivity. Administer short and long term operations to ensure sales revenue in line with company strategy. Deliver strong business relationships with customers to drive business development growth. Plan and implement sales productivity programs in coordinating with the leaders to deliver results. Direct report 12 total employee 102

• Capture 40% of water market share in MEA with new water regulating valve
• Built productive water valves and controls industry and cross-industry relationship to maximize revenue generation.
• Introduce a channel sales strategy and grew water utilities and commercial-industrial by 15%
• Develop customers profile to understand customers' needs
• Negotiating and oversaw opening/closing operations for a $3m annual revenue sales project
• Implement the use of CRM with increase of sales productive by 15%
• Increased customer satisfaction by improving follow-up and reducing repair needs on products
• Implement quotation system to drive sales tend
• Grew business 50% over tenure with new products improved marketing and low cost across the regions
• Established employee operations guidelines to standardize procedures.
• Implemented Lean Manufacturing process with improvement in productivity by 17%
Lead, develop and implement EMEA Sales, Product Marketing, production and manufacturing annual strategy, lead a tactical negation plan and ensure effective deployment to drive performance in sales, production, supply chain, quality, continuous improvement, customer service and Manufacturing. Implement effective utilization of resources to meet business needs. Managed capital investment

• Created brand new revenue streams by expanding on new product accessories for main products lines
• Directly managed team of 12 professionals with company of over 400 staff
• Capture over 30% market share with new ECO chillers and free air cooling brought to market
• Reduced manufacturing cost 20% by consolidating locations and reducing line staff
• Develop customers profile to understand customers' needs
• Improve business profitability from 6% ROS to 12% ROS @ $443m revenue for the Electrical & Electronic, Controls, HVAC, Parts, Water Controls Business across Europe..
• International led several M&A, divestitures and Integration: Clear focus on high quality & business process
Develop growth strategy, in Sales & Marketing, Manufacturing delivering results of 29% growth & cost reduction of 19%. Direct employee hiring and training initiatives with responsibility for developing and driving sales team in reaching company performance goals. Lead sales personal in maximizing revenue and productivity. Administer short and long term operations to ensure sales revenue in line with company strategy. Deliver strong business relationships with customers to drive business development growth. Plan and implement sales productivity programs in coordinating with the leaders to deliver results. Direct report 8 total employee 220

• A main Board member with full P&L responsibility, successfully increased sales by 20% through effective channel strategy, sales training and employee incentive.
• Create brand new revenue stream by expanding into water treatment accessories product line, with sales revenue of $215m @ROS of 13.2%
• Directly managed team of 12 professionals with company of over 220 staff
• Restructure the UK Businesses to profitability after previous loss making years.
Created a Control B2C and B2B turnkey division with sales of £15m
• Grew the Service and Control business by 15% in revenue and improve EBIT ROS from 9.5% to 15%
Led Acquisition for 3 companies with the integration completed within 18 months
KENT Europe an Auto Electrical, Industrial and Automotive Chemical component Company which offers Manufactured Electrical Auto components, Chemical Additives, Sealant, consumer Oil enhancing product, Chemical Adhesive, Synthetic engine Oil for the Industrial, Automotive Markets

Business Director: Industrial Division

Led KENT Industrial Division delivering increase profit of 10% Develop new customers base strategies and expand customer portfolio. Provide commercial direction and strategic sales support to the sales and marketing team.
Achievements
• Increased Sales Turnover from £28.5m to £32.7m- OP from 4.45%-7.1%
• Product and incentive market mix strategy to drive customer needs
• Introduced New Products with Sales contribution - £0.2m
leading the strategic growth direction and vision of the company. Delivering transformation sales strategy and implement product development strategy

Responsible for European Sales & Marketing & operations P&L for Lighting, Luminairs. Electronic, Controls, and manufacturing Plant Product operation in France. Providing leadership strategy for growth in SLi common channel. Driving a Market led differentiation strategy. Turnover £120m with 300 employees including Sales/Marketing & Manufacturing personnel. Direct reports 10:

Achievements
• Increased Sales turnover from £95m to £120m EBIT ROS 10.6%
• Implement Sales and Product development strategy to meet customers needs
• Developed a European Sales/Marketing distribution strategy, providing new pricing structure to enhance sales operation
• Drove a marketing Mix and product mix strategy to enhance growth
• Provide process change plan to increase Top-line by 5%
• Introduced 4 major new products with contribution of £1.5m to the business
Developing business growth strategies, to increase revenue, and create market share, in Smart Water Controls, HVAC, electrical and electronic product range. Implementing a direct hiring and training initiatives with responsibility for developing and driving sales team in attaining of company performance goals. Lead a PAN European Industrial-Commercial and Home Automation partnership strategy.

Achievements
• Introduction of 3 new products, with contribution of £950k in sales
• Implemented new Water control products initiatives to increase revenue
• Successfully developed sector strategy for Smart Water control resulting in growth of 23% of sales Turnover £20m per annum
• Responsible for 20 Product/Marketing Personnel - 6 direct reports across EMEA
Responsible for strategic Commercial sales and Channel development: Led the drive towards new product development, and customer base expansion, in respective markets. Develop sales strategy to enhance growth across Europe.

Achievements
• Introduction of 3 new products, including CHEVIN & MODUSPEC ranges with contribution of £1.2m
• Turnover £25m per annual
• Responsible for 10 Product marketing staff
GE Europe, Consumer and Industrial
GE Electronics, light Industrial, Lighting and Building Automation part of the Global GE Group of Company's which offers a manufactured electrical electronics, Lighting, Automotive Lighting Component, metering Auto Drives, Smart Water Controls and sensors.

General Manager/VP, Commercial Lighting & Electronic Controls-EMEA and India
Direct employee hiring and training initiatives with responsibility for developing and driving sales team in attainment of company performance goals. Lead sales personal in maximizing revenue and productivity. Administer short term, medium and long term operations to ensure sales revenue in line with company strategy. Develop strong business relationships with customer to drive business development and growth. Plan and implement sales productivity, lean manufacturing programs in coordination with the business leaders. Prepare the business to deliver results.

• Implement go to market channel and NPD strategy with increased Revenue from £480m to £560m, ROS from 8.5-12%
• Increased Revenue from $432 to $560m @ ROS of 12.6% by developing the water control sector
• Directly managed team of 12 professionals with company of over 500 staff
• Developed a Global Compact Lighting Markets with of £9m
• Introduced a market mix strategy to drive customer needs
• Develop Consumer Lighting Controls After Market Sales Strategy
• Built smart Water control business across the water sector and increase revenue from $34m to $55m with 14.3 ROS
• Strategic growth through New Products implementation- £12.2m
• Restructure the industrial division with savings of £4.2m
• Acquisition: Acquired 2 companies, integrated both and delivered profitability