"This is a game changer for companies looking for a Chair or NED. A powerful FREE tool."
Anthony Chadwick CEO Alpha Vet International
Register to post jobs to our network FREE
You are here because
You're all set
You're about to join an exclusive membership club of highly skilled and aspiring Non-Exec's. No up-sells, no gimmicks, just the expert tools to develop your portfolio career.
Only £149


LIMITED TIME OFFER!
Send message to The VirtualNonExec Team
Upgrade to premium to unlock job access
1000s of companies, advisory firms, and headhunters have access to our 100% free job board. I have built relationships for 20 years to ensure we get the very best roles.

We do not scrape jobs from websites like others. You have my personal guarentee.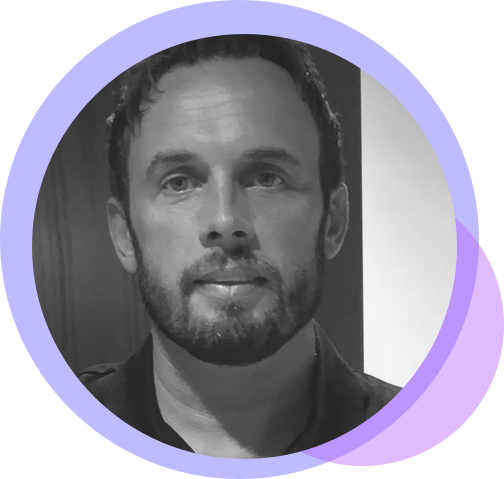 About James
I am James Kemp, the Founder of ForeSight Business Services, a Managed IT Service & Cyber Security company.

Cyber Security and Efficiently operating IT Systems are no longer an "IT Department Only" issue.

Cyber Security & IT has now become key to your business success and as such is now a Business Issue for the boardroom. You need an IT Director with extensive experience in managing and implementing IT Solutions who can understand when someone is trying to pull a "fast one"

I started my journey in information technology in the mid-1990s. I have been fortunate to work in all areas of information technology, from cyber security, network, desktop and server support to database and application development.

I have worked in Multinational Corporations, Small and Medium Businesses and Education. This has enabled me to gain experience in how Information Technology is used in multiple industries such as Technology, Telecoms, Insurance, Risk and Safety Assessment, Pharmaceutical, Property Management, Retail, Banking and Aviation.

My industry experience & technical knowledge enables me to look at technology from a business result perspective. I have found that most of the time, what people consider to be "the problem" is not actually "the problem", but rather a symptom of "the problem".

For example, when you have a headache, the headache is a symptom of a lack of sleep or stress rather than being the actual problem. It is the result of the problem.

When I started ForeSight Business Services, my ambition was to create an IT Services company that delivered the right solution to every business/organisation to which we provide services. This is where my tagline came from Do It Once, Do It Right!!!

So, at ForeSight Business Services, I have implemented processes and procedures that get to the root cause of the problem, rather than just treating the symptoms.

This enables our clients to achieve the results that their technology should achieve and deliver predictable results. Do you get predictable results from your technology?

I can help you to develop & implement processes and procedures to deal with the root cause of your technology challenges and enable you to concentrate on building a thriving business.

All our customers benefit from our vCIO/Virtual IT Director service when they take our Managed IT Support or Managed Cyber Security Services.

We can also provide our vCIO/Virtual IT Director service as stand-alone components which include Cyber and Technology Risk assessments and technology roadmaps.

The goal here is for you to get predictable results from your Information Technology, your IT should ENABLE your business and add to the resilience of your business.

You may want to read our blog post about becoming a resilient organisation. The three core elements of organisational resilience are People, Process & Technology in that order. https://foresightbusinessservices.co.uk/how-to-become-a-resilient-organisation/

I believe this to be even more relevant now in the current situation with the Cyber Security epidemic, the Covid pandemic and the work from home / anywhere revolution.

You are welcome to connect with me on LinkedIn mention VirtualNonExecs in the connect request and I will accept.

https://www.linkedin.com/in/jameskemp/
---
James's Career History
ForeSight Business Services
Founder & Technical Director
December 2011 - Ongoing
Businesses make better decisions when they're better informed. ForeSight gives your business better information by implementing the correct information and systems.

Many businesses fail to make the right decisions about significant changes in their company and industry because they don't have a technology roadmap and do not fully understand business impacts in the way they use their technology.

At ForeSight, we can stop that from happening to your business.

Ensuring you get the results your business requires from technology with our Standards Alignment, Business Impact and Business Strategic Technology Roadmap process.

I can help you to get predictable results from your technology! We call this "Technology Success."

Let's discuss your current technology, your results, "What you spend" and "What you get", and your expectations.

I will give you a different perspective on technology performance, functionality, risk and cost.
MoneySupermarket
SQL, Kognitio WX2 Database Developer & Administrator
November 2007 - August 2012
Phones4u
Senior Database Administrator
June 2007 - October 2007
Morse Group
Database Administration & Development (Senior Systems Engineer)
November 2006 - June 2007
King Sturge LLP (Part of Jones Lang LaSalle since May 2011)
Development & Production Database Systems Administrator
April 2006 - November 2006
Royal Bank of Scotland
SQL Development & Implementation Analyst
May 2005 - February 2006
AMT Helicopters Pty Ltd (Brisbane, Australia)
Database Design & Implementation Analyst
March 2004 - December 2004
Enertrade (Brisbane Australia)
Data Analyst
June 2003 - September 2003
Alphameric
SQL Implementation & Pre Sales Engineer
November 1999 - June 2003
BASF
Infrastructure Project Manager
March 1999 - October 1999
Det Norske Veritas
Network Support Engineer & Project Manager
May 1997 - March 1999
Bolton College
Network Support Engineer
November 1995 - May 1997