"This is a game changer for companies looking for a Chair or NED. A powerful FREE tool."
Anthony Chadwick CEO Alpha Vet International
Register to post jobs to our network FREE
You are here because
You're all set
You're about to join an exclusive membership club of highly skilled and aspiring Non-Exec's. No up-sells, no gimmicks, just the expert tools to develop your portfolio career.
Only £149


LIMITED TIME OFFER!
Send message to The VirtualNonExec Team
Upgrade to premium to unlock job access
1000s of companies, advisory firms, and headhunters have access to our 100% free job board. I have built relationships for 20 years to ensure we get the very best roles.

We do not scrape jobs from websites like others. You have my personal guarentee.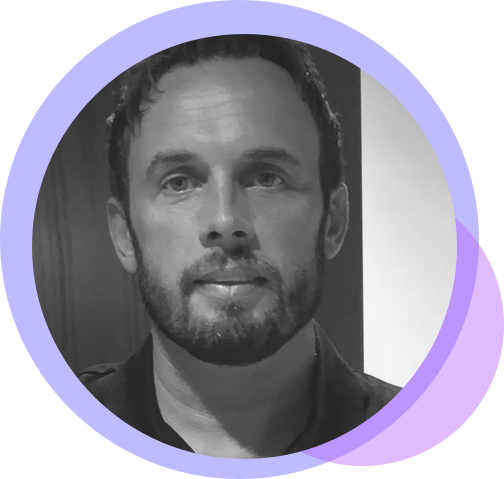 James Poole
About James
A track record of delivering transformative business results. Truly international experience, with leadership of teams across the United States, Canada, Latin America, Europe and Asia.
James's Career History
Project50 is a strategic marketing consultancy, designed to unlock the very best of agency and client-side thinking. Project50 sits client side, unlocking the commercial needs of the business, and then delivering a growth strategy through a network of agency partners.

Clients in the first year of operation include Appreciate Group plc, Jaja Finance and Voy Travel.
Brought into the business as a member of an entirely new leadership team. As the first ever Chief Marketing Officer, the remit was to build a new Marketing function, delivering transformational customer-focused growth.
• Overhauled digital marketing, both reducing spend & growing volume by 50% by month two. By month six, the increase was 100%.
• Solved gaps in the marketing plans as inherited. Plans had a volume shortfall of 20% vs expectation, and a cost gap of over £500k.
Executive Leadership Team member, with direct reporting line to CEO. Exceptionally broad role, with a team of 70+ covering Brand Marketing, Customer Experience, Business Insight, Partnerships (200+ affinity relationships), Social Media, Strategy & Innovation. Significant influence across business.
• Revamped brand strategy for MBNA, establishing a new brand from the ground up. After three months of above the line activity,
communications awareness increased threefold to a record high. In addition, brand recognition moved from #7 to #3 in the market,
beating larger competitors such as HSBC & Santander on materially lower spend.
• Delivered a comprehensive NPS agenda throughout the business, from complaint reduction through to relationship-based
measurement. Net result: MBNA is the most improved credit card brand, year-on-year, for NPS in the UK.
• Choreographed all communications relating to the LBG acquisition, driving up staff engagement and a positive sentiment.
• Achieved market leading spend to awareness ratio. A deliberate, multi-year strategy, delivered sustained improvements.
• Established a new marketing partnership with The Walt Disney Company, combining Disney IP with MBNA marketing reach through owned and earned channels. Results indicate a 2x improvement in target brand equity statements.
• Pivoted the 'affinity' strategy, the heart of MBNA's past success, to leverage the 200+ affinity relationships for new sources of value. This includes negotiating deals with both Liverpool FC & Arsenal FC in order to gain enviable partner channel access.
• Placed the customer at the heart of the internal agenda. Used new brand and associated guidelines as a means of bringing the importance of the customer relationship to life, charting a course for a step-change in customer experience rankings.
Responsible for marketing North America to all other markets globally. In addition, responsible for all marketing in Canada. Role expanded to include Partnership Marketing ($1.5Bn book of business) and Marketing Strategy for North America.
• Winner: Company-Wide 'Best In Class' Award, 2013. Awarded for outstanding performance in exceeding challenging revenue
targets, driving significant change in digital marketing, and recognition as being a 'Leader Among Peers'.
• Delivered a transformation for digital marketing activity. This involved the selection of new digital vendors, spearheading a new
investment model and a realignment of all marketing across the digital funnel. Initiative acknowledged by Google as being an
example of pioneering digital strategy. Year One benefit: incremental $100M revenue on flat investment.
• Guided content and positioning of sales pitch to secure Jet Blue as an airline partner, winning the business from Hertz.
• Delivered continued revenue growth across four years, worth in excess of $200M on a cumulative basis.
• Developed and delivered digital marketing activity (paid, organic and display) across Europe, Canada, Asia and Latin America,
accountable for driving an incremental $40M in revenue during 2012, and a further $30M in 2013.
Responsible for all marketing to the most profitable B2B segment: the mid-market. My role was expanded to include global leadership of a major 'subscription' product, generating revenue of over $25M in fees.
• Championed and delivered a complete overhaul of online marketing activity for American Express Business Travel, integrating
marketing messages through paid and natural search, driving a 600% increase in conversion rate.
• Pioneered the launch of a major new offering to the mid-market, succeeding in driving over 25% of the strategic revenue target for
the Business Travel operation in 2010, personally delivering the keynote global launch presentation.
Responsible for the consolidation of disparate functions into a single Strategy team, including Revenue Management, Business Intelligence, Sourcing and Strategic Planning. On delivery of a consumer-facing business, became CMO to lead it, with an $80M B2C P&L. Led a team of 20+ based in London, Singapore, Madrid, Sydney & Rome.
• Designed and delivered a new business model, based on i) the radical expansion of hotel inventory, ii) a re-focus of the company to
the B2C market and iii) the development of a new web platform to support the change.
• Negotiated with multiple suppliers to increase inventory available on the Octopus Travel website. Led to a tripling of inventory, with
commercial terms that exceeded those secured by our major rivals.
• Drove the business case and delivery of new web platform. This involved securing an $8M infrastructure investment from the
Private Equity backers for the business. Led the 'business transformation' relating to the infrastructure investment, covering all aspects of the business, from back-end integration through to the delivery of a new customer-facing engine.
World Sales Systems Commercial Manager (2002-2003)
Manager, Commercial Analysis & Performance, North America (2000-2002) Senior Operational Research Analyst (1997-2000)