"This is a game changer for companies looking for a Chair or NED. A powerful FREE tool."
Anthony Chadwick CEO Alpha Vet International
Register to post jobs to our network FREE
You are here because
You're all set
You're about to join an exclusive membership club of highly skilled and aspiring Non-Exec's. No up-sells, no gimmicks, just the expert tools to develop your portfolio career.
Only £149


LIMITED TIME OFFER!
Send message to The VirtualNonExec Team
Upgrade to premium to unlock job access
1000s of companies, advisory firms, and headhunters have access to our 100% free job board. I have built relationships for 20 years to ensure we get the very best roles.

We do not scrape jobs from websites like others. You have my personal guarentee.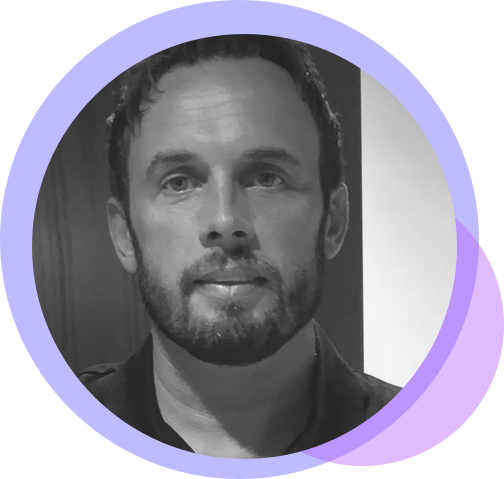 Martin Ridgeway
About Martin
With a distinguished career spanning across industries, Martin's business acumen has ensured that he brings a level of unparalleled success to all organisations. As an in-demand business leader, he implements scalable business growth, exemplifying financial excellence

A highly effective director with decades of senior management experience, Martin has a track record of driving double digit turnover and profit growth with fast moving commercial multi-site SME's both organically and through acquisition. This success has led to business exits for 3 ownership groups with combined values of circa £65M, namely the £18M trade sale of Fern Training and Development, The £20M+ sale of Derby County Football Club to a US based consortium and the recent upward Merger of Pluss Organisation CIC into The Seetec Group. With his understanding of risk, contracts, mergers and acquisitions, and Corporate Service delivery, he distils complexity into clarity using financial analysis and Business MI to inform high-level planning and executive decision-making. Martin is possessing of substantial experience in leading business turnaround and change programmes. and has a clear emphasis on motivating and building empowered teams, across Finance and all Corporate functions. Providing strategic thought and leadership to ensure teams strive towards a common sense of purpose, as well as sustaining morale through times of substantial change, he ensures business vision is maintained and operations are improved and enhanced.
Martin's Career History
Pluss, Finance and Corporate Services Director £20M T/o 19 sites 2017- 2019
Developing and implementing a sound financial strategy to drive performance of diverse teams for financial operations for an award-winning community interest company
• Directed planning, negotiation and execution of five Work and Health programmes and supply chain contracts, valued at circa £100 million and £40 million respectively, providing a secure platform of contracted work for 6 – 7 years
• Negotiated and implemented a structured debt facility of £1.25 million to support future growth
• Created strategy to deliver quality corporate services encompassing HR, IT and compliance
• Supported growth of diverse revenue streams through opportunity analysis and implementation
• Delivered expert financial leadership to the board by presenting financial reporting, developing budgets, business management information and variance analysis
• Integrated a Dorset-based charity to the Pluss Group to safeguard the contract supply chain and facilitate further business growth
• Merged Pluss with Seetec Group to safeguard the long-term future of the Pluss group and significantly improved future business development opportunities
Babington Group, Finance and Corporate Services Director £13M T/o 15 sites 2011- 2015
Directed and managed the financial and business planning processes of a leading Private Equity-backed professional training provider, resulting in a tripling of the group's turnover within 4 years
• Maximised turnover growth from £4 million to £13 million through cost-effective business strategy development and acquisitions
• Increased EBITDA from £250,000 to £2 million through organic growth and acquisition
• Managed Financial and Business MI analysis, delivering reports to group's private equity investors
• Led company change initiatives by directing all aspects of business mergers and acquisitions pertaining to advisor appointment and management and financial and commercial due diligence
• Created effective Corporate service Strategy aligned to overarching Business strategy encompassing IT, Marketing and Business Development (tenders)
The Derby County Football Club, Finance Director and Company Secretary £50M T/o 2006 – 2008
Supported the development of the strategic business plan in conjunction with the club's parent group
• Managed business growth from a turnover of £18 million to £50 million in one year, following the club's promotion to the English Premier League
• Successfully completed the business disposal to a US-owned consortium in 2008
• Transformed Financial reporting and Business Support functions including HR and IT.
• Negotiated on the project team which secured a new £10 million catering contract
FERN TRAINING AND DEVELOPMENT LTD; A GBP £18M turnover provider of training, education & support to the long-term unemployed, people with disabilities and in other disadvantaged groups & 14-19 year old's in the NEET group.

CORPORATE DIRECTOR JANUARY 2002 TO MAY 2006

• Led the GBP £15.5M business divestment via a trade sale to Carter and Carter plc in February 2006.
• Contributed to, and managed business growth from GBP £5M turnover for FY 2002 to GBP £18M for FY 2006.
• As Head of the Business Development Function, secured contracts with a value of circa GBP £7M in a 12-month period.
• Reviewed, negotiated and executed and number of high value contracts with the Department for Work and Pensions.
• Orchestrated the company's achievement of ALI Grades 1 & 2, following inspections in September and October 2005



Progressively promoted throughout a 4-year tenure, culminating in a leadership role as an active member of the company's Senior Management Team and Deputy to the Managing Director and sole shareholder. Whilst retaining core financial control of the business the role also directly managed the Finance and Procurement, Business Development, HR and Staff Training, IT and PR & Marketing Teams with a remit to instil a culture of continuous process improvement and embed a philosophy of Service & Operations Excellence. Represented the company externally within Seminars, Conferences & Networking Groups with an emphasis on establishing relationships with key stakeholders aimed at proactively supporting the company's business development strategy in line with national and local government policies and agendas.
Workpays Academies, Founder and Director 2015 – 2016
Delivered effective training programmes across hospitality and professional sports sectors by structuring and initiating a private training provider business
• Oversaw the rapid development from start-up to a turnover in excess of £700,000 in 18 months
Led project to open Stancliffe Hall as a high end wedding, conference and banqueting venue, including creating all financial plans and reporting, dealing with licensing and compliance issues, driving initial marketing plans and setting up many operational processes.