"This is a game changer for companies looking for a Chair or NED. A powerful FREE tool."
Anthony Chadwick CEO Alpha Vet International
Register to post jobs to our network FREE
You are here because
You're all set
You're about to join an exclusive membership club of highly skilled and aspiring Non-Exec's. No up-sells, no gimmicks, just the expert tools to develop your portfolio career.
Only £149


LIMITED TIME OFFER!
Send message to The VirtualNonExec Team
Upgrade to premium to unlock job access
1000s of companies, advisory firms, and headhunters have access to our 100% free job board. I have built relationships for 20 years to ensure we get the very best roles.

We do not scrape jobs from websites like others. You have my personal guarentee.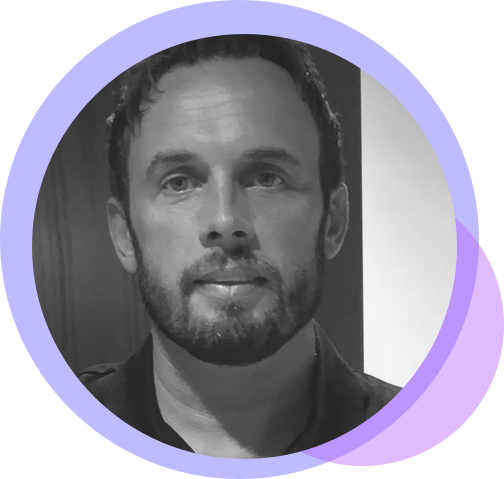 Maurice Goddard
About Maurice
Maurice Goddard is an Executive Finance, Internal Audit, Risk and Governance Leader; possessing significant international business experience, predominantly in financial services. He has over 30 years work experience and has held senior audit, risk & assurance roles in his career to-date. He is presently the Executive Director of Internal Audit & J-Sox for Astellas Pharma Europe in the United Kingdom. Looking to transition to a portfolio career.

Financial services industry and product knowledge - fund management, investment and private banking, Insurance (Life and Non-Life), Securities trading and broking, Payments and Financial Technology. Also has experience in FMCG and the Pharmaceutical industry.

A focus on building and developing teams to achieve their potential and have a proven track record of being a credible partner and adviser to Boards on risk control and governance related matters, across a range of companies within complex business environments. Comfortable operating in regulated environments and liaising with regulators in the UK and internationally.

Previously held senior leadership positions at UK Payments (including CHAPS, BACS, Faster Payments etc.), RSA Plc (UK&Western Europe Chief Auditor and UK Executive member), Prudential Plc (Deputy Head of Group-wide Internal Audit & Chief Operating Officer GwIA), the Prebon Group (Group Internal Auditor), Cox Insurance Holdings Plc (Head of Group Internal Audit) and the Gerrard Group Plc (Head of Group Internal Audit). Also worked at the Chemical and Chase Manhattan Banks and J Sainsbury plc.

I have been a Trustee of the Brendoncare Foundation and the Independent Member of the Audit and RIsk Committee of the UK National Archives. I sit on the Assurance Oversight Committee of the CGIAR as an independent member. Maurice holds National security vetting Security Check (SC) accreditation.

Educated at Bristol and London Universities and Wellington School.

A Fellow of the Chartered Institute of Management Accountants (FCMA) ; Chartered Global Management Accountant (CGMA) and Certified PRINCE 2 Practitioner and AMBCS.
Maurice's Career History
Astellas is a global Japanese pharmaceutical company listed on the Nikkei. Astellas is the second largest pharmaceutical company in Japan and among the top 20 globally. It focuses on prescription medication to meet patient need in the treatment areas of urology, oncology, transplantation, anti-infectives and pain management. I lead the Internal Audit and J-Sox function for the EMEA / Established Commercial Region. I am a member of the EMEA Management Committee and the European Leadership Team. Promoted from Senior Director to Executive Director 1.4.18.
Payments are an essential part of everyday life, underpinning all forms of economic activity. A variety of payments are made every day with the expectation that these payments are secure and reliable. Most consumers are unaware of what happens behind the scenes, but by their very nature, payment systems require a high degree of co-operation by numerous different stakeholders for a payment system to function. UK Payments supplies services to the principal electronic payment mechanisms in the UK - Chaps Co, Bacs, Faster Payments and the Cheque and Credit Clearing Company.

Chaps, Bacs and Faster Payments are systemically important to the UK economy and are regulated directly by the Bank of England. I was SIF approved by Bank of England to hold the position of Head of Internal Audit for these companies. I had extensive experience and exposure serving the Board Audit and Risk Committees of Chaps Ltd., Bacs Ltd., Faster Payments Ltd. and the Cheque & Credit Clearing Co Ltd.
RSA is a FTSE 100 international general insurance group. I was responsible for leading and developing the UK & Western Europe Internal Audit team. The role was to ensure independent, objective and reliable third-line assurance was provided to the Executive and the Group Audit Committee in relation to the UK & Western Europe businesses. I was a member of the UK & Western Europe Executive team. I was the CF28 Approved Person for RSA's UK Business.
Chief Operating Officer Group-wide Internal Audit
Dec 2006 – Dec 2010

Prudential Plc is a Global life insurance and investments company. I was the Chief Operating Officer and Deputy Head of the Group-wide Internal Audit function. My role was to work to develop a single Group-wide internal audit capability, with a consistent methodology, standards and systems to provide consistent, independent, reliable and objective assurance to the Board Audit Committee and Executive management. In addition, I had specific responsibility for providing internal audit assurance at the Group Head Office and for developing the Group's SOX framework.

Internal Audit Director UK & Europe
Nov 2004 – Dec 2006

Prudential UK, part of the Prudential Plc Group, is a UK Life insurance, retirement and investments company. My role was to develop and lead the UK internal audit function, which was a multi-site, multi-discipline team. For part of this this period I was also responsible for the Egg bank internal audit function. I was the CF15 Approved Person for both Prudential Assurance and Egg Bank plc.
Tullett Prebon
Aug 2002 – Nov 2004

The Prebon Group was an international privately held inter-dealer broker. I was responsible for the internal audit assurance to the Board. Provided assurance over interest-rate derivatives, money markets and deposits, equities, energy derivatives, CDOs and debt restructuring desks and divisions, as well as a range of back office functions. Extensive international exposure including to emerging markets in eastern and central Europe.
Cox Insurance Holdings Plc
Feb 1999 – Jul 2002

Cox Insurance Holdings Plc was a Lloyds Market commercial and personal lines insurance company. My role was to establish and develop an internal audit function and risk capability for the Company. Insurance classes underwritten included marine, aviation, property & casualty, treaty reinsurance, power and construction and personal lines (motor).
Gerrard Group Plc
Aug 1996 – Feb 1999

The Gerrard Group was a financial conglomerate including a Bank, Discount House, OTC and On-Exchange Derivatives Broker, Stockbrokers and Fund Management companies. I established, developed and lead the internal audit function for the Group.

Products and exposure included general financial and commodity futures and options, margined FX, CFDs, Metals trading, Energy futures, sterling money markets, stockbroking and a large number of fund management vehicles and structures.
Global Investment bank, part of the Group Internal Audit function. Working as part of audit teams to provide assurance across a range of international businesses. Products audited included foreign exchange, money markets, fixed income, trade finance, Trusts and Fiduciary Deposits, Global Custody and Sharia compliant products.
Accelerated graduate management trainee entrant. Worked in a large number of areas of the Group over a five year period. Obtained a good understanding of the operational model and dynamics of a national scale FMCG business. Specific work in internal audit, finance, buying and the supply chain. Acted as the Financial Analyst on a major BPR transformational organisational re-design project for a year on a project led by a main Board Director.