"This is a game changer for companies looking for a Chair or NED. A powerful FREE tool."
Anthony Chadwick CEO Alpha Vet International
Register to post jobs to our network FREE
You are here because
You're all set
You're about to join an exclusive membership club of highly skilled and aspiring Non-Exec's. No up-sells, no gimmicks, just the expert tools to develop your portfolio career.
Only £149


LIMITED TIME OFFER!
Send message to The VirtualNonExec Team
Upgrade to premium to unlock job access
1000s of companies, advisory firms, and headhunters have access to our 100% free job board. I have built relationships for 20 years to ensure we get the very best roles.

We do not scrape jobs from websites like others. You have my personal guarentee.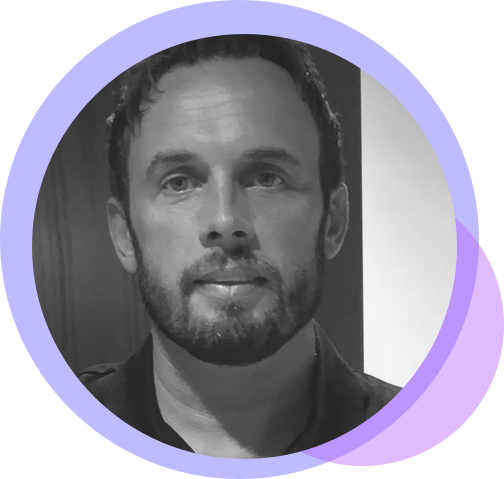 Mike Midgley
About Mike
Mike Midgley is an experienced entrepreneur and executive board professional with venture capital experience and a proven track record in high growth business strategies.

Throughout his career, Mike has achieved successful six and seven-figure exits plus he has raised over £1.6m in Venture capital and franchised his businesses 68 times. Mike states he learned more from his failures than the successes after losing his £12m [$20m ]wheeled asset finance company in the height of the financial recession of 2012.

As a Keynote Public Speaker, High Growth Strategist, Investment Director, Angel Investor, Executive Coach and Non-Executive Director, he provides a motivational 'hands-on' driven approach that is supported by an extensive skill set across the fundamental core disciplines of business.

Working with a select few of motivated next level entrepreneurs as their Executive Strategist / Coach and Non-Executive Director through his Growth Engine Executive program, almost all of Mikes clients have experienced 300% + growth in their business and many have gone on to win regional and national awards.

Outside of his executive services, Mike is a Growth Engine Architect within 6teen30 Digitals HubSpot Inbound Growth Agency channel that supports venture-backed and high growth opportunity service sector businesses.

Mike hosts #TheOpenMike Podcast - which is an entrepreneurs view on high growth strategies and bridging the gap between 'the idea' and 'successful implementation'.

Mike is passionate about giving back to the community, he is an active Business Mentor for Doncaster Councils 100 Mentor Program, plus he contributes to the Growth Engine Community channel and Charitable work where he raises money for his favourite charity the NSPCC.
Mike's Career History
Appointed NXD in distressed turnaround situation after a £3m contract loss.

Developed the strategy to restructure and recover the business, then implement a high growth strategy to increase revenues to over £5m in 3 years including assisting the management team to create a national network.

Employed the 7F strategy program and outside of monthly board meetings and executive coaching to the management team I remain actively involved in the growth strategy.
Strategic Consulting and Executive services, Mike's role at Balcroft were as a Non-Executive Director specialising in automotive, finance, leasing and transport sectors.

Balcroft works with £150m+ enterprise clients across all sectors to provide results-driven consulting, enabling business transformation and profit maximisation. Assisting organisations to fulfil their potential by delivering honest, personal business support - through their innovative range of solutions and management practices.

- Business Reviews
- Management Development
- Business Improvement
- Quality Assurance
- Programme Management

Balcroft Specialties
Executive Coaching, Turnaround Managers / Experts, Providing Project Support, Interim Project Management, Pre-IPO Streamlining, Post M&A integration, Business Transformation.
As KeyFleets Non-Executive Director, I provided an experienced, objective and independent viewpoint to the executive management team ensuring performance against the business, financial and customer focus plans are on track and maximised.

In addition, chairing the monthly board meetings and providing the management team development assistance within the boardroom to continuously improve the skills and corporate governance.

Having worked with the management team for over 4 years to help them restructure the business proposition to a full-service fleet, risk management and leasing solution, KeyFleet has seen an increase in revenues of over 300% and achieved a high growth strategy to become one of the UK's leading independent fleet and risk management leasing companies.

KeyFleet has also been shortlisted as a finalist in the Red Rose awards on three occasions.
Mike Midgley is a dynamic digital entrepreneur, nxd, strategist, public speaker and host of TheOpenMike Podcast show.

As a Non-Executive Director [NXD] and High Growth Business Strategist, he provides a motivational 'hands-on' driven approach that is supported by an extensive skillset across the fundamental core disciplines of business.

Through a series of 7F Strategy and NXD Programs, Mike assists ambitious growth-focused entrepreneurs who are disruptors looking to become market leaders, or distressed organisations through turn-around restructures to drive them back on a growth path.

Almost all of Mike's clients have experienced 300% + growth in their business and many have gone on to win regional and national awards.
As a strategy director and co-founder of a HubSpot Inbound Growth Agency, my role is to build high growth business models and strategies across marketing, Sales and Client Success / Retention.
From the business's inception, Mike developed and managed the infrastructure including departmental creation, systems and personnel management. Supply chain & product sales & marketing management.

Key Achievements:
• Successfully built a new start business to £12m sales from a 40k investment in just over 6 years
• Delivered the "smr evolution" standalone maintenance product to market and successfully franchised this to the vehicle broker market over 68 times.
• Integrated 3rd party funding lines (supplied by Arval) on a sub franchised (master) broker status across 360's franchise network, becoming their largest introducer for three consecutive years delivering over 300 units per month.
• Transformed the business from a fleet management company supported by 3rd party broker funding lines to a true FN50 contract hire company. UDA (Undisclosed Agency) and Back to Back funding lines with Capital Bank / Alliance & Leicester Commercial Finance (Santander) and Barclay's credit lines funding the growth of the contract hire & rental fleet.
• Designed the online IT operational internal platform including online quotation system.
• Strategic planning and delivery of new product implementation resulting in the fleet size (owned and fleet managed) increasing from 900 to 3800 in little over 32 months.
• Strategic planning and delivery of new product implementation of Employee Benefits & MaintenancePlan products
• Implementing an ex-fleet, an innovative online remarketing solution for the companies contract hire fleet, increasing disposal profits by 40%
• Delivering the integration of white label technology for the Corporate Services product allowing key accounts to be secured inc. Johnstone Leyland Paints fleet (400+ vehicle fleet) EGX Healthcare (450 Vehicle fleet)
• Structuring white label affiliate partnership scheme on fleet management into insurance, broker and driving school markets
• Business recognised by FN50 annual report as the "one to watch" in 2007.
As co-founder of the company, Mike built the infrastructure of a fleet management company.

Implemented a supply chain management process and key supplier partnerships secured to facilitate fleet managed customers. Building on the base infrastructure successfully implementing a key account corporate sales strategy to attract new business from the SME sector.

Key Achievements:
• Successfully built a new start business from scratch to £2.8m in five years
• Increased the businesses fleet management fleet to 1400 units in 3 years
• Developed the UK's first standalone maintenance and fleet managed product for SMEs allowing clients to have fully maintained agreements on any acquisition method.
• Secured key account preferred supplier partnerships with major blue chip companies including EMAP Radio division, Sheraton Starwood Hotel group, Chesterton Commercial, EGX Healthcare.
• Implemented the TCT infrastructure for the fleet managed product
• Successfully completed a six-figure exit of the business in September 2000.