"This is a game changer for companies looking for a Chair or NED. A powerful FREE tool."
Anthony Chadwick CEO Alpha Vet International
Register to post jobs to our network FREE
You are here because
You're all set
You're about to join an exclusive membership club of highly skilled and aspiring Non-Exec's. No up-sells, no gimmicks, just the expert tools to develop your portfolio career.
Only £149


LIMITED TIME OFFER!
Send message to The VirtualNonExec Team
Upgrade to premium to unlock job access
1000s of companies, advisory firms, and headhunters have access to our 100% free job board. I have built relationships for 20 years to ensure we get the very best roles.

We do not scrape jobs from websites like others. You have my personal guarentee.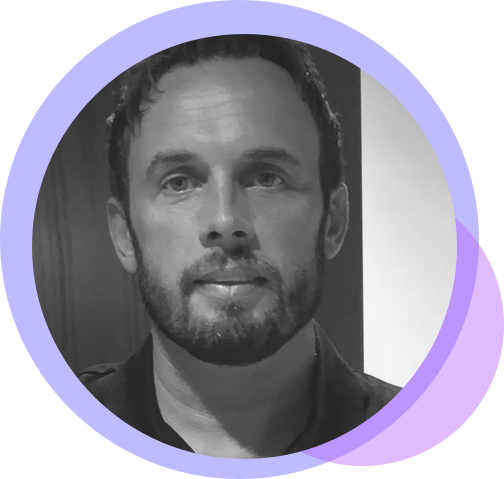 Rebecca Ganz
About Rebecca
A trusted advisor and strategic leader with an extensive, global career across a wide range of sectors, I have a proven ability to add value to complex business through a readiness to challenge 'the way things are done'. Underpinned by adept risk identification and a practical, robust approach, I help Boards, C-Suites and Entrepreneurs balance the need for ongoing innovation with sustainable, accelerated growth.

As such, I deliver a compelling mix of disruptive, enterprising know-how with best practice corporate governance. My core sector specialisms include technology, health and wellness, education and professional services.

I am now looking to growing my portfolio of forward-thinking NED and Board-level appointments.

Areas of Expertise:

➝ Strategic Planning
➝ M&A and Exit Design
➝ Internationalisation
➝ Corporate Governance
➝ Wealth Creation
➝ Cultural Consideration
➝ Stakeholder Engagement +
➝ Risk Mitigation
➝ Financial Strategy
➝ Acquisitions
➝ Business & Executive Coaching
➝ JV & Alliance Structuring
➝ Negotiation
Rebecca's Career History
✷ Chair iFM Bolton Ltd & Associate Non Executive Bolton NHS Foundation Trust
✷ Appointed in response to major transformation changes and significant funding & regulatory shifts.
✷ Responsibilities and involvement surround the facilitation of effective strategic direction, governance and operational delivery within the Trust's wholly owned facilities management subsidiary.
✷ Trustee / Non Executive Director and Vice Chair of Finance & Risk Committee
✷ Appointed to bring a wider skill base to the Board responding to a range of significant regulatory, financial and operational changes impacting the Trust.
✷ Vice Chair of the newly established Finance and Risk Committee, to oversee the effective financial performance and sound operational risk management of this five school / 3,500 pupil Trust.
✷ Director & Independent Strategy Advisor
✷ Provide strategic clarity to clients, with focus on delivering accelerated and sustainable profit growth alongside enhanced cash flow to support their national or international ambitions.
✷Advise entities from early stage through to large scale international organisations across a range of business models.
✷ Sector agnostic with specialisms in Technology, Health and Wellness, Education and Professional Services.

A few references for consideration:

"Rebecca is quite simply, an outstanding individual to work with. She not only has the skills, knowledge and experience to guide, lead or support simple or complicated strategic planning, legal work and commercial transactions, she does it in a manner which is brilliantly simple to work with. We worked initially together on one project, but I have found her ability to support and guide invaluable – and we have already engaged her to continue working with us on more offshore and UK projects."

David Batch
CEO and Owner, Premier Education Group plc – Award winning children's education activity provider

"I've worked with Rebecca in Australia, New Zealand and the UK in quite different business settings, which demonstrates one of her great strengths to adapt to the current need however always basing her work on the same strong strategic foundation and set of principles she promotes. She brings clarity and perspective with a healthy dose of pragmatism and is a delight to work with. Her blend of strategic discipline linked with an innate future focussed approach means she keeps the business agenda moving forward built on a rock solid foundation. Mix that with a great sense of humour and anyone who works with Rebecca will enjoy both the experience and the inevitable business success she will help bring."

Helen Davies
Managing Director, Breakthrough Media Ltd

"Becks has worked with one of the Boards I Chair for about a year. In that time, she has provided practical and challenging strategic advice across a range of vital areas as the company progresses into its next ambitious growth phase. Recommendations received include – but are not limited to – improving corporate governance, building brand profile, business model diversification including internationalisation, automation & AI, cultural alignment of the Board and the business, not to forget talent and succession planning. On a personal level she has been great to work with and her contribution has been highly valued within our business. For these reasons, I have no problem in recommending her. Thank you, Becks, for a job well done!"

Duncan Goodhew
Chairman, Non-Exec Director & Olympic Gold Medallist

"Rebecca is a top-level thinker who started with us as a consultant on international partnership discussions. We have since been very lucky to have her contract to us on a continuing basis as a consultant to our fitness management services department. I highly recommend her for any consultancy work, especially in the area of strategic alliances, mergers and acquisitions."

Phillip Mills
CEO, Winner, Ernst Young Entrepreneur of the Year, Les Mills International Ltd – Group Fitness

"Rebecca is the Governance Guru! In support of our AO Status we entered into exploratory discussions with Rebecca. This enabled us to create a framework for Outstanding Governance. We operate in a heavily regulated environment where decision making via processes is critical to our success. Rebecca mentored us to prevent a strategic leadership that engages in tick box exercises. She collaborated to support our culture of excellence. Rebecca enlightened us with clarity on independence, conflicts of interest and has guided the development of internal control system. Our integrated performance, compliance and risk management systems are rigorous and robust as a result. Rebecca is a transparent and efficient governance expert. She is incredibly inclusive and adapts her approach to meet the unique needs of each individual and organisation. She provides clarification with care! Rebecca really is best in class! The consummate professional! "

Stacey Doherty
Director, Transcend Awards Ltd, OfQual Certified Awarding Organisation

"Rebecca has provided intelligent and sound business and financial advice, and been instrumental in the development and review of our strategic planning. Rebecca has incredible skills in assessing and processing business information – and turning that information into simple decisions. Don't pass the opportunity to work with Rebecca, she's a game changer."

Andrew Gurr
CEO and Owner, Fusion Networks Ltd – specialist technology integrator