"This is a game changer for companies looking for a Chair or NED. A powerful FREE tool."
Anthony Chadwick CEO Alpha Vet International
Register to post jobs to our network FREE
You are here because
You're all set
You're about to join an exclusive membership club of highly skilled and aspiring Non-Exec's. No up-sells, no gimmicks, just the expert tools to develop your portfolio career.
Only £149


LIMITED TIME OFFER!
Send message to The VirtualNonExec Team
Upgrade to premium to unlock job access
1000s of companies, advisory firms, and headhunters have access to our 100% free job board. I have built relationships for 20 years to ensure we get the very best roles.

We do not scrape jobs from websites like others. You have my personal guarentee.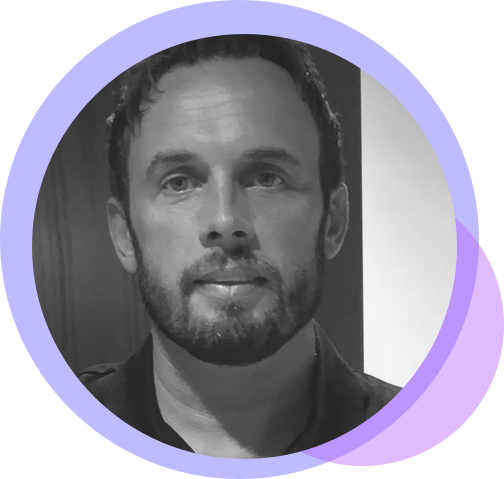 Roger Thomson
About Roger
A highly recognized and trusted business leader in international investment banking, earning a notable reputation for profit driven results and outstanding client loyalty.

✔️ Client oriented, with demonstrated consistency of commercial focus and intensity of purpose. Extensive leadership and management experience. Trusted advisor, with ongoing career objective of approaching opportunities with vigor, as an active and client oriented leader, delivering commercial results.

✔️ Senior roles in Investment Banking firms, geographically and across multiple complex organisations. Broad Board and Executive Committee experience: Banking, publically listed, Non for Profit, Audit Committee, Budget Committee, advisory roles.

✔️ Involved and active hands-on leadership style. Breadth of cross border experience, navigating complex organisations, in stable and volatile markets.

✔️ Proven experience designing and implementing complex organisational structures and change within complex organisations. Extensive experience in management systems design and implementation.

✔️ Core areas of expertise are: #Client centric oriented | #Active and involved management style | #Commercially focused | #Board level experience | #Risk management | #Governance and compliance | #Cross border experience | #Financial Institutions | #Capital Markets | #Global Banking | #Emerging Markets | #Organisational change | #Business Process Improvement | #Strategic Planning | #Collaborative
Roger's Career History
I am pleased to announce that I have become a member of SayeNvest Capital's Advisory Committee, effective June 1, 2020. SayeNvest Capital seeks to provide Sustainable Global Solutions to enhance business strategies and financial performance, acting as advisor to its clients. Please refer to their website sayenvestcaps.com for more information.
Led the design, transformation and execution of Global Banking's Brexit programme

· Oversaw the readiness of the GB products in Germany and France as well as other products in 8 other European branch locations, including FTE resource requirements

· Responsible for driving GB readiness, including leading regular Brexit workshops with all relevant parties across the bank, and representing the division at the HSBC Brexit global steering committee

· Responsible for ensuring the successful migration of HSBC GB clients from HSBC UK to other European locations, managed all divisional budgeting
Holding a position within the newly organised unit of Global Banking

· Senior member of the Capital Markets division within Global Banking (GB), supporting the implementation of renewed GB business model

· Responsible for the design, transformation and execution of the business model (in partnership with the senior management team), overseeing headcount reviews, identification, redundancy actions, role descriptions and accountabilities

· Responsible for delivering elements of new GB financing product model, including multiple in-depth business reviews to identify efficiencies and restructuring opportunities
Held responsibility for the newly established business unit within HSBC's Global Banking and Markets with responsibility for all financing and advisory product origination

· Oversaw annual global gross revenue in excess of $5 billion across 22 countries with approximately 1,000 FTE

· Tasked with leading, directing, transforming and driving the business forward, delivering and effective global execution strategy by partnering with the relevant stakeholders

· Ensured that effective governance structures were in place to ensure full accountability and adherence with regulatory bodies

· Provided strategic input to the capital financing strategy and direction, supporting the CEO of the division
Responsible for Global Financial Institutions DCM Origination across Banks, Insurance and non bank financials. Lead teams across Americas, EMEA and Asia-Pacific. Responsible for Financing Solutions team which drove new product development and initiatives in response to regulatory and other changes.
Managed 140-origination staff in 9 countries, including the DCM transaction management and financing solutions teams

· Improved league table and market share rankings over the

· Responsible for global financial institutions coverage, and the financing solutions team

· Drove a coherent and aligned strategy, increasing league table rankings and market share
Head of North American Debt Capital Markets Origination
Managing Director, North American Debt Capital Markets Origination, focused on Financial Institutions
External and Independent Board Member, member of Audit Committee
Managing Director, Debt Capital Markets Origination, focused primarily on financial institutions
Capital Markets origination for financial institutions
Global Medium Term Note product manager, responsible for origination and structuring across corporate, pub;ic sector and financial institution clients.