"This is a game changer for companies looking for a Chair or NED. A powerful FREE tool."
Anthony Chadwick CEO Alpha Vet International
Register to post jobs to our network FREE
You are here because
You're all set
You're about to join an exclusive membership club of highly skilled and aspiring Non-Exec's. No up-sells, no gimmicks, just the expert tools to develop your portfolio career.
Only £149


LIMITED TIME OFFER!
Send message to The VirtualNonExec Team
Upgrade to premium to unlock job access
1000s of companies, advisory firms, and headhunters have access to our 100% free job board. I have built relationships for 20 years to ensure we get the very best roles.

We do not scrape jobs from websites like others. You have my personal guarentee.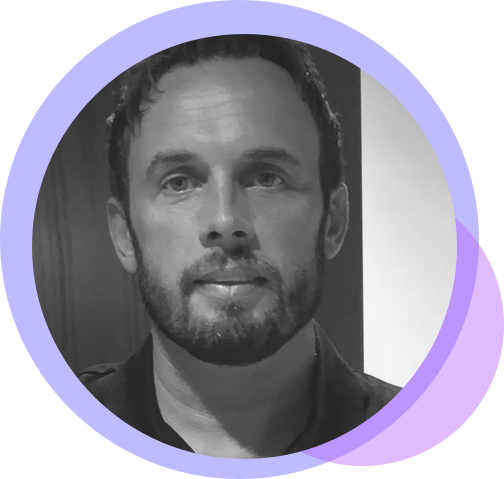 Sanne Kanis
About Sanne
I'm a tech and media executive with a strong track record at leading tech firms Spotify, Google and Booking.com. I've held management positions where I've built and grown teams to accelerate growth.
I have a passion for driving and accelerating revenue and am excited to spot and monetize business opportunities. In 2018, I started consulting full-time and coached various startups and scale-ups on their business challenges.

I love being a sparring partner for management teams and boards to empower their entrepreneurial skills and to identify opportunities. With the theories and knowledge I acquired at INSEAD Business School combined with the startup tools and frameworks I know how to steer teams in the right direction. I'd like to combine outlining a strategy with operational excellence, and with my experience at leading and stock-listed tech tech companies, makes me a very good fit for a non-executive role.

I am a unique, positive entrepreneur who is analytical, a fast thinker and very focused on results. My data-driven approach brings clarity in discussions and strategy. My curiosity and perseverance to understand how companies and people work, has been key in finding solutions.
Specialisms: business development, commercial strategy, sales and marketing.
Sanne's Career History
Leading Bad News, a company that fights fake news by developing online games. Product endorsed by Cambridge University: "Fake news 'vaccine' work 'pre-bunk' game reduces susceptibility to disinformation."
Leading a team of four people, based in The Netherlands.

Achievements:
Defined business strategy and planning for 2020-2022.
Grew pipeline from 0k to 500k within 2 months.
Preparing investor pitches to raise first seed round in Q1.
Responsibilities:
Started my own firm to consult companies within the retail and media vertical on digital growth both in the Netherlands and abroad. Clients are e.g. Business News Radio, Flipboard, Near St, QNIQR, VIVE, AdBirds. BoTown Media and oneUp.
Acted as a sparring partner for board on core business challenges.

Achievements:
Drove oneUps revenue from €7 to €10 M (annual) by implementing a new sales strategy where I built new client lists, new pitch decks and executed a new retention strategy.
Closed 2 new partnerships at oneUp, with a signed contract for €5M (until 2021)
Created investor pitched that resulted into 2 successful investments
COMMERCIAL OWNER • BOOKING.COM • 12/2016 - 2/2018
Responsibilities:
Responsible for Booking's loyalty program Genius where I managed an annual revenue of €250M. Developed new go-to-market-strategies, conducted new channel strategies through A/B testing, set up various partner and user research and redefined value proposition.


Achievements:
Grew user base from 16 to 22 million members in 6 months
Drove partner adoption (hotels) from 100k to 185k with aggressive partner growth strategy and partner referral program
Optimised product marketing strategy by adding 3 new marketing channels
Introduced new metrics like LTV and CAC to the company.
DIRECTOR STRATEGIC PARTNERSHIPS • SPOTIFY • 10/2014-11/2016
Responsibilities:
Responsible for closing and managing global partnerships to drive MAUs and subscriptions in the media and entertainment sector.

Achievements:
Closed 5 key bundle deals in key markets accelerating user growth 10x (€8M marketing value, 200k users) BBC, NYTimes, Axel Springer, Televisa, MTV
Implemented partner growth strategies; i.e. BBC Playlister integration (MAUs +55%)
Developed unique television format for UK partner to drive MAUs (1M weekly)
HEAD OF SALES STRATEGY AND OPERATIONS • SPOTIFY • 10/2011-9/2014
Responsibilities:
Driving ad sales revenue and operational effectiveness. Partnered with Sales Management on business planning and strategy to set the direction for their respective sales regions.

Achievements:
Managed European team of 10 permanent employees, grew team to 20.
Responsible for €40-50M annual revenue, drove 30% YoY growth by implementing new customer sales strategy in Europe & APAC
Developed and launched several tools to improve sales efficiency and advertisers' performance
SENIOR INDUSTRY ANALYST • GOOGLE • 05/2007-09/2011
Responsibilities:
Creating, analyzing, and driving new growth opportunities. Driving Benelux Business planning, forecasting and quarterly business reviews for all teams. Promotion in May 2009.
Last 4 quarter grades: exceeding expectations.

Achievements:
Increased revenue with $20-30 M for no. 1 client EMEA
Selected for 1-month leadership program in Singapore where I applied best practices of Europe
Initiated and managed the launch of the Google Barometer: a tool to drive insight in consumer intentions which ensured a 3% uplift in traffic. Reached front coverage of 2 Dutch news papers
Initiated and executed the first Industry Analyst Summit in Zurich