"This is a game changer for companies looking for a Chair or NED. A powerful FREE tool."
Anthony Chadwick CEO Alpha Vet International
Register to post jobs to our network FREE
You are here because
You're all set
You're about to join an exclusive membership club of highly skilled and aspiring Non-Exec's. No up-sells, no gimmicks, just the expert tools to develop your portfolio career.
Only £149


LIMITED TIME OFFER!
Send message to The VirtualNonExec Team
Upgrade to premium to unlock job access
1000s of companies, advisory firms, and headhunters have access to our 100% free job board. I have built relationships for 20 years to ensure we get the very best roles.

We do not scrape jobs from websites like others. You have my personal guarentee.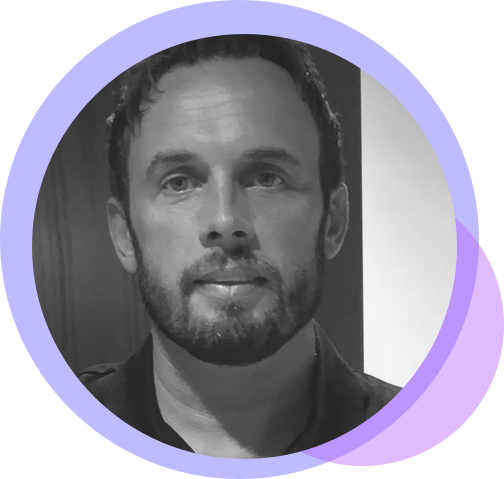 Simon Poole
About Simon
Adept at working with shareholders, management teams and founders to build strategic visions that can be translated into achievable actions to create sustainable long term value built on acquisitions, partnerships and marketing initiatives.

Technical expertise and experience preparing businesses for divestment/sale so as to enhance and deliver the value created.
Simon's Career History
Working with companies in a variety of sectors to assist in developing their strategic and business plans with a view to increasing shareholder value including:

• Helping to develop the strategic direction and translating into deliverable
objectives within the business plan
• Providing constructive challenge and support to the executive team
• Monitoring the performance of the organisation in meeting agreed goals and
objectives
• Ensuring effective risk management and financial controls plus compliance
with good governance practices
• Contributing to the entrepreneurial leadership of the Company
Membership Solutions was started initially to offer consultancy services that had previously been available from KPMG prior to the sale of its consultancy division including strategic advice, marketing initiatives, research and product development.

Projects were managed for public and private companies, across a wide variety of sectors, plus charities: -
• Financial Services - Allianz Cornhill, Barclays, Hiscox, Winterthur/Churchill, Norwich Union, Budget Insurance, Kwik Fit Financial Services, Vanqius Bank plc, Style, Creation
• Retail – Littlewoods, WHSmith, Dixons, John Lewis's, MyTravel, ED Communications, JDW
• Healthcare – Go Private/Exeter Friendly, Axa PPP, BUPA, Medical Solutions/CallaDoctor
• Members clubs/charities – Law Society; Young Solicitors Group, Emma's Diary

Additionally, Corporate finance advise has been offered to privately owned businesses including MBO's, MBI's and the acquisition and sale of businesses on behalf of Venture Capital shareholders.
Leading independent global Corporate Finance advisor aimed at deals below $1 billion. Consistently at top of leagues tables in terms of number of deals completed and in top 10 based on value of mid-market deals.

• Recruited to lead the global development of a new corporate finance insurance team covering life insurance, general insurance and the Lloyds market. In addition to corporate finance advise, business was developed on a multi-disciplinary basis by leveraging strategic discussions with Board level contacts.
• Focussed on deal origination and business development. Fees generated in 2001 in excess of £2m.
• Deals included advising CGNU on the Euro100m acquisition of a life insurance company in Hungary and establishing a pan-European joint venture for the sale of HNW general insurance to Winterthur.
• Clients have included Cornhill Insurance, Domestic & General, Hiscox plc, Heath Group plc, Winterthur, Barclays Private Equity, BUPA, Royal & SunAlliance and CGNU.
• Established press coverage including "expert panellist" position on Post Magazine web site (www.postmagazine.co.uk).
• Member of KPMG Insurance Steering Group, a multi disciplinary leadership team aimed at deciding upon the strategic direction of the KPMG UK Insurance practice.
The 7th largest UK general insurance company with a reputation for innovation. Premiums approaching £1bn and profits £70m. Sold to Norwich Union November 1998.

• Recruited by the Chairman to build a new strategic development team to develop strategies for the Group Chairman and Divisional Managing Director's.
• Managed M&A activity from origination to execution in the UK on behalf of the parent company, The Hartford Financial Services Group.
• Successfully disposed of four businesses with a value in excess of £7m.
• Negotiated the acquisition of businesses for consideration in excess of £30m.
• Conducted strategic reviews including recommending a general insurance "partnership" approach to organisations such as Nationwide Building Society ($200m+ GWP), distribution channels, alternative creditor market, small commercial market and a report on the UK life insurance market.
• Chaired change management group of five Group Directors to create and implement growth opportunities and manage the "innovation process".
Group Head Office of major UK banking, insurance and asset management businesses plus international and non-core operations.

• Managed divestment of non-core operations for TSB Group plc including acting as principal negotiator.
• Successfully negotiated the sale of four businesses for an aggregate consideration of £300m+ including: -
• The £183m disposal of Swan National Leasing to Forward Trust Group.
• The £192m management buyout of EuroDollar.
• Disposal of Wescol International's US, European and Asian management, agency and broking businesses.
• Negotiations for the sale of TSB Group's estate agency operations.
• Developed customer profitability process for lending operations enabling better targeting of profitable customer segments.
• Achieved profit targets of £1.5m through rigorous management and financial control of some subsidiaries.