"This is a game changer for companies looking for a Chair or NED. A powerful FREE tool."
Anthony Chadwick CEO Alpha Vet International
Register to post jobs to our network FREE
You are here because
You're all set
You're about to join an exclusive membership club of highly skilled and aspiring Non-Exec's. No up-sells, no gimmicks, just the expert tools to develop your portfolio career.
Only £149


LIMITED TIME OFFER!
Send message to The VirtualNonExec Team
Upgrade to premium to unlock job access
1000s of companies, advisory firms, and headhunters have access to our 100% free job board. I have built relationships for 20 years to ensure we get the very best roles.

We do not scrape jobs from websites like others. You have my personal guarentee.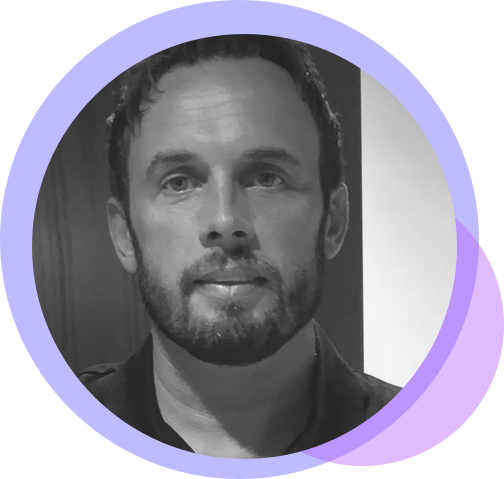 Louise Coulton
About Louise
Over 20 years financial services experience across various regulatory regimes .
Compliance leader with strong regulatory compliance & risk management background.
Commercially aware, financially literate & imbued with absolute integrity.
Objective, independently-minded; prepared your both challenge & support management.
Experience in supporting business growth, restructuring, M&A, integration, diverstures & turnaround experience particularly where addressing regulatory shortcomings
Louise's Career History
Aspen is a global (re)insurance group headquartered in Bermuda with operations in the US and the UK, including a UK regulated insurer and Lloyd's Syndicate, with branches in Dublin, Singapore, Zurich, Australia and Canada, two UK insurance intermediaries and a Jersey insurer.

Responsible for the management and oversight of regulatory and compliance risk of Aspen UK platforms and associated branches and intermediaries.

Lead Aspen's relationships with Lloyd's, PRA, FCA and other relevant regulators globally. Represent Aspens interests on various market forums. Chair of the Conduct Risk Forum (Product Oversight Group) and lead on all regulatory conduct matters including the approval and ongoing review of Aspen products and oversight of complaints management.
Enova Group uses technology to develop innovative financial products and services for individuals and businesses. A US domiciled group with two UK companies that were FCA authorised consumer credit firms.

Independent Non-Executive Director and Chair of the Risk, Audit and Compliance Committees of the UK regulated consumer credit entities. My role is principally to provide challenge to the UK Executive; encouraging best practice with regulatory compliance, conduct issues and risk controls. Worked closely with the Risk & Compliance function to promote a best practice approach to regulatory requirements.
Beazley group consists of a number of specialist insurance businesses with operations in Europe, the US, Canada, Latin America, Asia, Middle East and Australia.
Lead the advisory compliance function for Beazley UK & Rest of World (all locations excluding US) companies globally including Beazley Furlonge Limited.

CF10 approved person for Beazley Furlonge Limited and Companies House Executive Director for various Beazley subsidiaries.
Member of a panel of market experts called upon to assess and adjudicate any cases of potential wrong doing within the Lloyd's market.
As member, and past elected Chair, of the LMA Regulatory Committee I take a key role in engagements with Lloyd's, the FCA and PRA on a variety of market wide issues with a regulatory focus. The committee manages ongoing interaction with other bodies such as the ABI, as well as drafting of market wide responses to regulatory consultation papers. A member of the financial crime, international regulatory and Part VII working groups.
MS Amlin plc. is an independent insurer operating in the Lloyd's, UK, Continental Europe and Bermudian markets.
Lead the advisory compliance function for all Amlin Group companies including Amlin Underwriting Limited (AUL), Amlin Insurance UK Plc. (AIUK) and Amlin Europe. Providing required assurance to the senior management and the board including wholly owned appointed representatives and service companies as to compliance with all relevant regulatory and legal requirements. Head of Compliance role and CF10 for Amlin Underwriting Limited (AUL) and Amlin Insurance UK Ltd (AIUK).
Prudential is a leading financial services group operating primarily within the insurance, annuities and asset management businesses.

To ensure effective identification and oversight of compliance risks across the Prudential Group and development of appropriate mitigating actions and strategies.

To design and implement the global compliance policy, conduct standards, sanctions policy, and AML and ATF policy and ensure that the operating entities meet the required standards.
The Financial Services Authority (FSA) was the UK regulator for the financial services industry.

Leading FSA development of Solvency II policy surrounding the supervisory review process required under the new Solvency II regime.

Build relationships with the IMF, IAIS, EIOPA and European regulators.

Leading supervisory relationships with a number of insurance operations, from small managing agents to large multinational insurance groups. Managing a regulatory assessments involving interviewing senior staff within firms and researching and analysing potential areas of regulatory concern.

Devised and applied risk mitigation plans to attain desired results and minimise regulatory risk. Formulated, and implemented supervisory strategy for firms.