"This is a game changer for companies looking for a Chair or NED. A powerful FREE tool."
Anthony Chadwick CEO Alpha Vet International
Register to post jobs to our network FREE
You are here because
You're all set
You're about to join an exclusive membership club of highly skilled and aspiring Non-Exec's. No up-sells, no gimmicks, just the expert tools to develop your portfolio career.
Only £149


LIMITED TIME OFFER!
Send message to The VirtualNonExec Team
Upgrade to premium to unlock job access
1000s of companies, advisory firms, and headhunters have access to our 100% free job board. I have built relationships for 20 years to ensure we get the very best roles.

We do not scrape jobs from websites like others. You have my personal guarentee.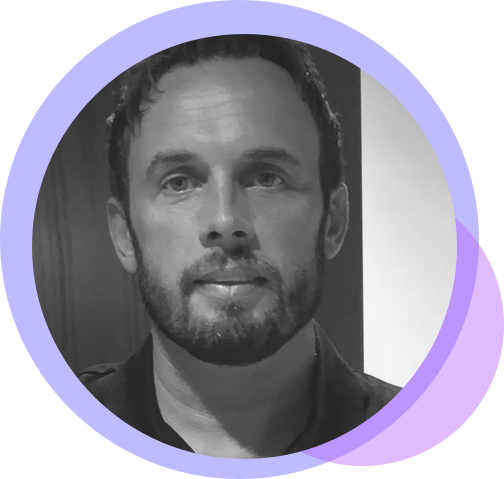 Luke Havard
About Luke
I'm an experienced founder, investor, and advisor. Looking for NED roles to add to my portfolio.

I've started my own businesses in the social enterprise, consulting and the digital marketing sectors. In 2015 I self-funded a principal private investment group, with partners in the UK, South Africa and Australia specializing in consolidation deals focused mainly on the US, UK, and Australia markets and working on transactions as varied as mining, agriculture and healthcare. I've been an advisor/mentor for the last 10 years helping founders of high growth online businesses like SaaS (Software As A Service), digital marketing agencies and e-commerce businesses to build scalable and valuable businesses they can sell.

I'm currently a partner in Digital Acquisitions a boutique advisory and brokerage based in the United States. I work remotely from a satellite office in the UK.

Unlike many corporate executives, my experience of business has been through running my own and working closely with the owners and CEOs of businesses. I've experienced both the dizzy heights of when things are going to plan and I've also felt the pain of when things are going horribly wrong.

My key strengths include sales and marketing, mergers and acquisitions, business growth and strategy, valuation, hiring, coaching and leading high-performance people and teams.

Client Testimonials:

"I was introduced to Luke Havard in 2016 when I was looking for innovative ways to scale my E-commerce business. Before working with Luke I worked really hard building a well-established brand in the Netherlands, growing my business from zero to €12,000,000 in annual sales in just 6 years. After a short time of talking with Luke, I knew that he could help me to transform the way that I think about my business so in May 2017 we started working together. Over the last few months, Luke has helped me design a growth strategy using mergers and acquisitions that I believe can help me scale to €50,000,000+ in annual sales. If you're serious about growing your business, I highly recommend you do whatever it takes to work with Luke Havard."
Demian Beenakker - Cofounder of STOQ.COM

"Luke's coaching services have proven to be an invaluable asset to my continued success. He consistently offers an insightful depth of perspective while providing meaningful feedback. Luke is approachable, trustworthy and real. I recommend his services to anyone seeking honest and constructive growth opportunities. 
Kristin Delwo - President & CEO of Stacks Inc


"I knew that if I could just get just one or two strategies from this then I knew the investment would be totally worth it. Well, I got my investment back after going through the first coaching session. But it didn't end there... after going through this week's coaching session we looked at exit strategies and I'm confident that the information in this that Luke shared with me will be easily worth 7 figures in value to me." Travis Sago - Serial Entrepreneur

"Luke and I have been working together for a considerable time and during the course of our relationship, I have found his approach and insights incredibly valuable. Luke has developed his coaching and mentoring skills in order to deliver direct and sometimes challenging insights using crafted communication skills and techniques which drive positive behaviours which in turn lead to positive business and life outcomes. This is an incredible skill which I believe is a gift, which he has honed and sharpened rather than a skill which has been learned."

Paul Callow - Chief Executive Officer at Cartridge World UK

Luke's Career History
Advisor to an investment group (Victoria Mia) working to disrupt the global coffee industry. Spent time traveling to Los Angeles, Phoenix Arizona and Medellin Colombia meeting with investment banks and farmers and negotiating the value of their assets.

This was an amazing experience that really took me out of my comfort zone negotiating complex deals and exquisite coffee by day through Spanish translation and enjoying great food and wine by night under the stars on remote coffee plantations.
I became a partner of Digital Acquisitions after advising one of the co-founders of DA on how to set up a buy-side service for the brokerage.

I work closely with the founders of high growth SaaS (Software As A Service), digital marketing agencies and E-commerce businesses to prepare, value and sell their businesses for the best possible price and deal terms.
I co-founded an innovative roll-up model for healthcare businesses in the United States. Developed the medical mall model of providing multiple services all under one roof.

This was one of the biggest projects of my life which I spearheaded and invested all of my own capital to get off the ground. I approached a medical consulting group that worked with alternative healthcare practices using an innovative integration process to grow the businesses. We negotiated to purchase the consulting group and then use them as the vehicle to acquire their client base and their wider network.
In 2015 I self-funded a principal private investment group called Disentis Group Ltd (holding co), with partners in the UK, South Africa, and Australia. We specialised in a unique consolidation methodology, that was developed by my partners to successfully consolidate mining and agriculture projects and speciality veterinary groups in Australia, Africa and the United States.

The deals focused mainly on the US, UK, and Australia markets and working on transactions as varied as mining, agriculture, and healthcare.
I launched a digital marketing arm to meet the demand I was seeing from my business consulting called Illuminas Group. At IG I developed a USP that enabled us to work with well-established brands by removing any barriers by removing campaign set up fees and being paid on performance only.

Using this strategy I use referrals to get meetings with billion-dollar brands in the e-learning and training sector and high growth SME's in health food supplementation and eCommerce.
Launched coaching and consulting a business working with executives at PLCs and CEOs of SME businesses from around the world.

* Worked 1-2-1 with executive leaders from Pfizer, J&J, HSBC, Range Rover, Sainsbury's, Morrisons and Barclay's.

* Advised the CEO of a software business in Canada to navigate a major joint venture partnership with a $2B U.S. technology conglomerate.

* Advising a boutique designer furniture brand based in the Netherlands to supersize their growth using mergers and acquisitions.

* Advised multiple scale-up businesses in agriculture, healthcare, e-commerce, , SaaS, IT and telecoms.
I incubated a social enterprise called VIP (Vision Inspired People) under 2XL Projects helping adults and young people who had been in the prison system or had a criminal record to get back into full-time work and education by using entrepreneurship. I had 90% success rate and was asked to speak for the local and central government think tanks on our best practices.
I started as a facilitator and worked my way up to being part of the management team of a social enterprise that worked with thousands of disadvantaged young people and adults using entrepreneurship to develop life and employment skills.
I worked as a general building contractor providing timber frame housing construction, providing steel fixing and laying foundations and land scaping.
I was a sales representative doing canvassing and telesales.
Endorsements
I have known Luke for a number of years now and have always valued his advice both personal and professional. A family man who realises that true wealth is far more than money and who helps business owners and leaders seek a work/home life balance. Luke has helped us scale from our humble beginnings and challenge self limiting beliefs. We took a pause due to a tragedy in the extended family but are now back on a path to further growth and collaboration. I can recommend Luke as someone who looks out for the whole person (& organisation) and who is constantly on the look out for culture fit organisations to introduce to each other to accelerate growth and market share.
Luke was integral to me as an advisory partner on an acquisition. He helped me navigate a complex deal with ease and provided deal structure options that turned around what could have been a dead deal into a lucrative venture
While it's easier than ever before to connect with others at a click of a button, it's often rare to find talented, selfless people like Luke Havard that genuinely want to help you succeed. We crossed paths a few years ago when I had more questions about my business than answers. He listened without judgment, collected research through his trusted network, and provided clarity and insight. Working with Luke often felt like I had a compass guiding me through an overgrown jungle of choices, with his biggest strength being the ability to synthesize my thoughts and ideas into a clear and tangible strategy. I've found that the best coaches refrain from pushing their advice on you but rather provide a solid foundation to make your own decisions and take action. If you have a chance to chat with Luke I'm confident he will win you over as well with his knowledge, business acumen, and character.