"This is a game changer for companies looking for a Chair or NED. A powerful FREE tool."
Anthony Chadwick CEO Alpha Vet International
Register to post jobs to our network FREE
You are here because
You're all set
You're about to join an exclusive membership club of highly skilled and aspiring Non-Exec's. No up-sells, no gimmicks, just the expert tools to develop your portfolio career.
Only £149


LIMITED TIME OFFER!
Send message to The VirtualNonExec Team
Upgrade to premium to unlock job access
1000s of companies, advisory firms, and headhunters have access to our 100% free job board. I have built relationships for 20 years to ensure we get the very best roles.

We do not scrape jobs from websites like others. You have my personal guarentee.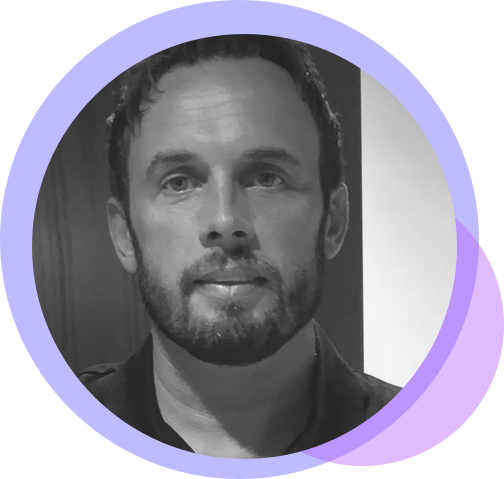 Srinivas Ram
About Srinivas
A highly capable and approachable non-executive board advisor with more than 20 years' experience in working with SME & family businesses in Accountancy, Tax, Corporate Governance, Business Strategy, Business Improvement and Wealth Creation.

Combines strong financial, accounting and business experience with being a good listener, communicator and coach who can see the bigger picture, propose solutions to Boards and assist in execution.

SERVICES OFFERED TO CLIENTS

• Introducing Good Corporate Governance to improve transparency & accountability.
• Analysing business risk and offering solutions.
• Setting up Accounting and Management information systems to support business management and decision making.
• Business Change Analysis – to achieve breakeven, then growth & profitability.
• Cashflow improvement using tax opportunities like R & D Tax credits, AIA, Employment allowance, Option to Tax, Entrepreneur's relief, Pensions, ISA etc.
• Strategic Business Change and managing the process to achieve it.
• Utilising financial information to devise strategies on capital investment, working capital and link to HR and Marketing strategies.
• Advising on utilising Free Marketing channels using social media.
• Asking the right questions to identify root cause problems and devise solutions.
Srinivas's Career History
• Improved efficiency in Payroll / auto enrolment service delivery, resulting in £4k pa recurring savings.
• Suggest timing of profit extraction and consequences.
• Out of the box analysis for owners to decide on business improvement areas.
• Assisted Travel business from near Insolvency, due to Thomas Cook liquidation, by streamlining cash flow to avoid triggering of PG & protect Goodwill.
• Set up cloud accounting systems for enhanced business decision making for owners.
• Provided timely inputs for an IFA to be compliant with Financial Conduct Authority.
• Ability to draft Balance Sheet with right disclosures to reflect the true state of a business for strategic decision making.
• Provide solution to staff in areas of Accounting, Tax, VAT, Payroll, MTD etc.
• Assist Partners with clients' business transactions, DLA, business continuity, acquisitions.
Direct experience with Food manufacturing, Grocers, IT consultants, Pharmacists, Care Homes, Restaurants, Wholesalers, Car showroom, Property business, Meat produce, Day Nurseries, Electronic components, Vending, Importers, Recruitment consultancy etc.

• Implemented Profit Extraction Strategy for directors to create property wealth.
• Saved £60k on VAT for a client buying an existing business.
• Very Good Listener & Communicator, can explain complex Accountancy, Tax matters in a simple language.
• Improved Cash flow by £45k by utilising R & D tax credits for a manufacturing firm.
• Advised in acquiring balance 50% of the business from partner without bank loan.
• Changed business structure from Partnership to Ltd co: Tax saving of £20k pa.
• Implemented proper financial systems in payroll, VAT, bookkeeping for an Electronic manufacturing firm to obtain monthly management information for business growth.
• Advise on Corporate Governance to improve transparency & accountability for business growth.
• Advise on tax opportunities like R & D tax credits, Employment allowance, AIA, Option to tax, Entrepreneur's relief, Dividends, Pensions, ISA, Lifetime ISA.
* Provided Maternity cover for a £6 million wholesaler business in managing the finance function.

* Provided assistance for a growing start up Butcher in supporting on the finance side in Sales ledger, VAT, Payroll etc - Turnover £600k.

* Assisted an electronic manufacturer as a Financial Controller in advising on day to day cash flow requirements, VAT, Payroll, Accounts, bookkeeping in SAGE & offer key data for financial decision making in foreign currency exposure etc . Turnover £4 million.

* Set up new finance system using Quick Books and solved the monthly billing issues for customers in a Children's Day Nursery and improved efficiency, reduced stress for directors and maintained easy communication between customer and finance department for resolving queries - Turnover £800k.

* Instrumental in liaising with brokers, bank in care home acquisitions, worth £2.5 million and put in place HR policies in liaising with HR consultants, dealing with staff issues, sales ledger etc.

* Provided assistance through Business Link for a care business and an inventor to commercialise his inventions.

* Responsible for advising a business which eventually appeared in Dragon's Den TV Program.