"This is a game changer for companies looking for a Chair or NED. A powerful FREE tool."
Anthony Chadwick CEO Alpha Vet International
Register to post jobs to our network FREE
You are here because
You're all set
You're about to join an exclusive membership club of highly skilled and aspiring Non-Exec's. No up-sells, no gimmicks, just the expert tools to develop your portfolio career.
Only £149


LIMITED TIME OFFER!
Send message to The VirtualNonExec Team
Upgrade to premium to unlock job access
1000s of companies, advisory firms, and headhunters have access to our 100% free job board. I have built relationships for 20 years to ensure we get the very best roles.

We do not scrape jobs from websites like others. You have my personal guarentee.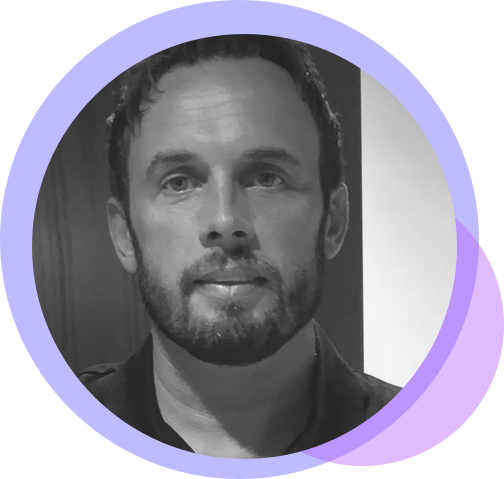 Steve Wiley
About Steve
I'm a highly experienced Customer Development, Product and Marketing strategy leader with significant commercial and digital experience. 


I have worked in the rapidly evolving world of internet/digital since 1999 and the dawn of the 'Information Superhighway" leading Product Development, Marketing, Strategy and Development activity along the way.

Now, with Push Beyond, we bring this experience and insight to help organisations define, design and implement commercial opportunity through Customer, Product, Sales and Marketing.

In my fun and rewarding career, I have:

1. Founded Push Beyond (www.pushbeyond.co.uk)

2. Led business integration and consumer launch of 330 credit card portfolio acquisitions with portfolio value of £ ½ billion

3. Led Product and Strategy development in financial services and insurance

4. Led the design and development of a portfolio investment process for a transitioning business following an IPO, working with advisers KPMG, executive board and key business areas

5. Led business transformation programmes including design of Customer strategy & propositions, new Partnership strategy, Business Information and Analytics, and identification, selection and implementation of supportive technologies

6. Been an early internet adopter leading to roles in launching online projects, spending 6 years within the rapidly growing, disruptive financial services price comparison industry working as part of a team growing revenues from £140 - £210million in that period.

7. Implemented market leading revenue optimisation and online Customer conversion strategies
Steve's Career History
Board Advisor

Dead Right connects people with funeral directors who can help them do things their way - to personalise in a way that's right for them. Dead right is a start-up with a real opportunity to change the way people organise funerals.

Dead right isn't just about finding and comparing funerals online, its about helping people plan and organise more personalised funeral experiences that reflect the deceased's interests and hobbies so friends and family can celebrate as well as mourn. Dead right is a really exciting venture with a really talented team behind it - a real opportunity to do things differently.
Non-executive Board Advisor

Non Executive board advisor supporting a P/E funded business with digital, online marketing, technology activity.
Strategic consultancy focused on product development, to create a big-data / CRM service for Barclays Corporate.

The solution involved:
- Development of business case
- Development of algorithms to identify patterns within client data to generate new business
- Identification of suitable technology to support the solution
- A solution that served bespoke targeted adverts and offers to Barclays Corporate Clients through an online servicing portal
- A solution that delivered warm leads to internal Barclays sales and relationship teams to hold informed discussions with clients
home buzz provide services to the Property Industry. At its heart is a lead generation engine that provides targeted, screened customer leads for registered Estate and Letting Agents via homebuzz.co.uk

For consumers, it represents the simplest way to understand the fees and services provided by Estate and Letting Agents in their local area when considering selling or letting property
Managing Director

Push Beyond is a business development consultancy focused on helping companies define, design and implement Customer, Product and Marketing activity

Product & Customer - New Product Development, Idea Discovery, Customer Development and Validation, Product Owner and Product Lead, Product Design, Customer and User Experience Design.

Marketing - Marketing Strategy, Online Marketing (PPC), Social Media Marketing, Content Marketing

Sector specialisms: Financial Services | Fintech | Credit Cards and Payment Services| Finance and Insurance Price Comparison Websites | Aggregators | Insurance | Energy & Utilities
Head of Customer Propositions and Development
Dates EmployedMay 2011 – Nov 2012
Employment Duration1 yr 7 mos
LocationChester & London

Led and accountable for an extensive business and technology transformation programme focused on:
- Development of business vision and target operating model to support organisational growth through 2015 including... See more

TitleGroup Head of Product Development
Dates EmployedDec 2008 – May 2011
Employment Duration2 yrs 6 mos
LocationChester & London

After leading the implementation of a cross business product development and portfolio investment process during 2008, I was responsible for leading and co-ordinating new product development, innovation and continuous improvement initiatives across MoneySupermarket and Travelsupermarket brands.... See more

TitleHead of Commercial Development: Credit Cards, Payments and Travel Money
Dates EmployedDec 2007 – Dec 2008
Employment Duration1 yr 1 mo
LocationChester & London

- Responsible for the credit cards and payments channel with full P&L accountability.
- Developed annual revenue growth of by 32% in 2008 during credit-crunch era trading, achieving over 60% market share of the credit card aggregation market.
- Company spokesperson for cards and payments, regularly providing media comment on key consumer issues and developments relating to these markets in UK consumer media (Daily Mail, Financial Times, The Times, etc)